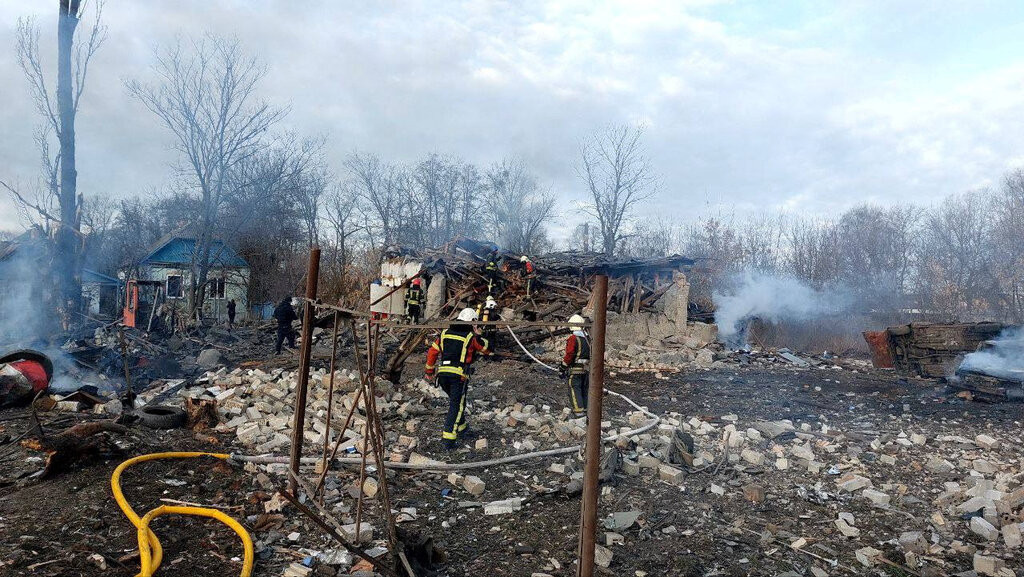 Canada Global (Web News) According to a Ukrainian presidential adviser, air raid sirens were activated across Ukraine on Thursday morning when Russia launched more than 100 missiles. Blasts were also heard in several towns, including the capital of Kyiv.
"A significant air raid. Oleksiy Arestovych, a presidential office adviser, posted on Facebook, "More than 100 missiles in numerous waves," while the governor of Ukraine's Mykolaiv region also claimed to have seen Russian missiles in the sky.
Mayor of the city Kyiv Mayor Vitali Klitschko stated, "At this time, three people, including a 14-year-old girl, are injured in Kiev. All of them are in a hospital.
According to Kyiv authorities, all 16 missiles that were aimed at the Ukrainian capital were shot down by air defences.
The city's military administration posted on social media that "all 16 missiles were shot down," adding that missile shrapnel had harmed three private homes and a car.
After a fresh round of Russian airstrikes struck the Ukrainian capital and other cities, about half of Kyiv's population was left without electricity, Klitschko added on social media.
According to accounts from the local media and a Reuters correspondent, explosions were heard in Kyiv, Zhytomyr, and Odessa.