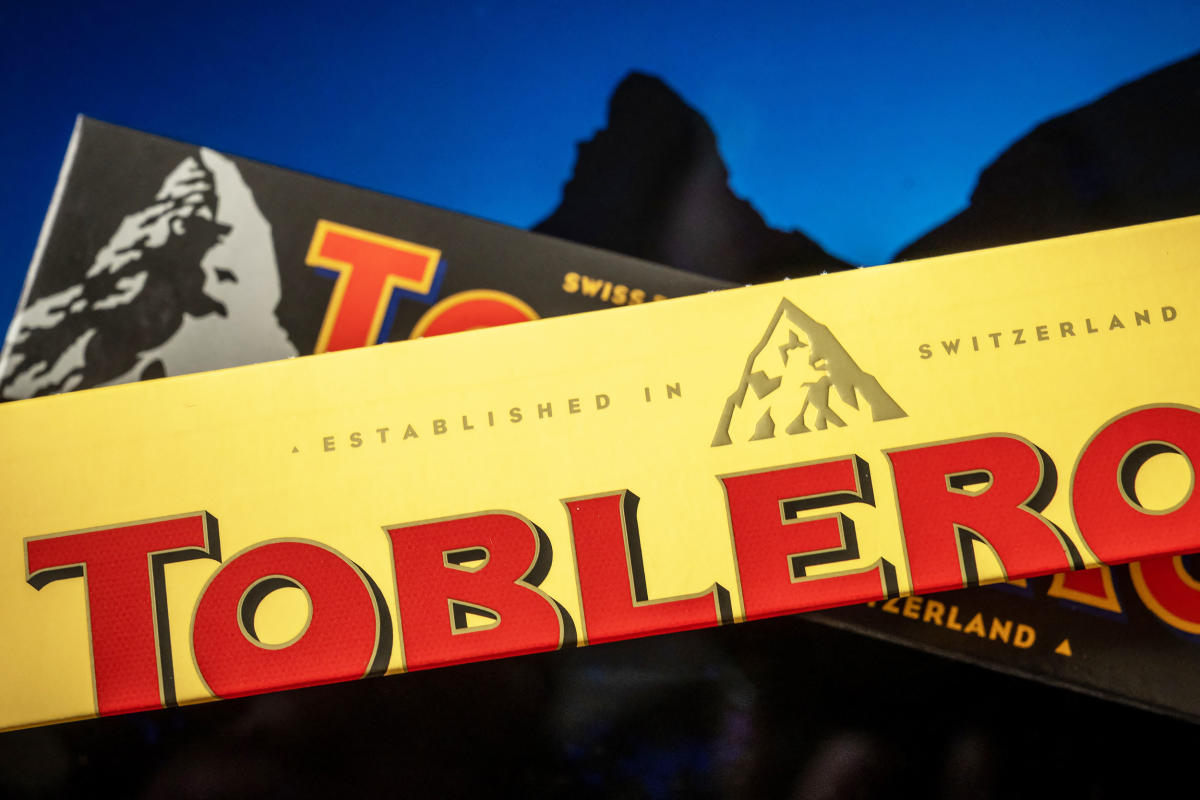 Canada Global (Web News) Toblerone's makers are removing images of Switzerland's famous Matterhorn and the Swiss flag from the milk-chocolate treat's packaging as they shift some production to Slovakia.
The company that owns the Swiss-born brand, Mondelez International of Deerfield, Illinois, announced on Monday that it is in the process of changing the packaging of Toblerone products to comply with stringent regulations in Switzerland regarding what products can bear the coveted "Swissness" label, which is viewed by some as a mark of quality.
According to a spokeswoman for Mondelez, Livia Kolmitz, "the packaging makeover includes an updated and streamlined mountain emblem that is consistent with the geometric and triangular approach.
The business revealed intentions to move some of the Toblerone chocolate production later this year to Bratislava, the capital of Slovakia, where wages and living expenses are far cheaper than in wealthy, pricey Switzerland.
The 35- and 50-gram (1.2- to 1.8-ounce) bars produced in Slovakia will now have a different packaging: According to the company, larger 100-gram "tablets" will still be made in Bern, the nation's capital.
The reputation of Swiss manufacture is intended to be preserved through a legislation on the "Swissness" of products, which was established in 2017. When it comes to food, two requirements must be fulfilled: The processing that gives a product its "essential features" must take place in Switzerland, and at least four out of every five of the raw components that go into the product must be from Switzerland.
The honey and almond nougat-filled chocolate bar, which is offered in a large number of nations and duty-free shops worldwide, is recognisable for its triangle "peak" shape that resembles a mountain range and triangular packaging.
Several nations have already made Toblerone, most notably in the late 20th century.