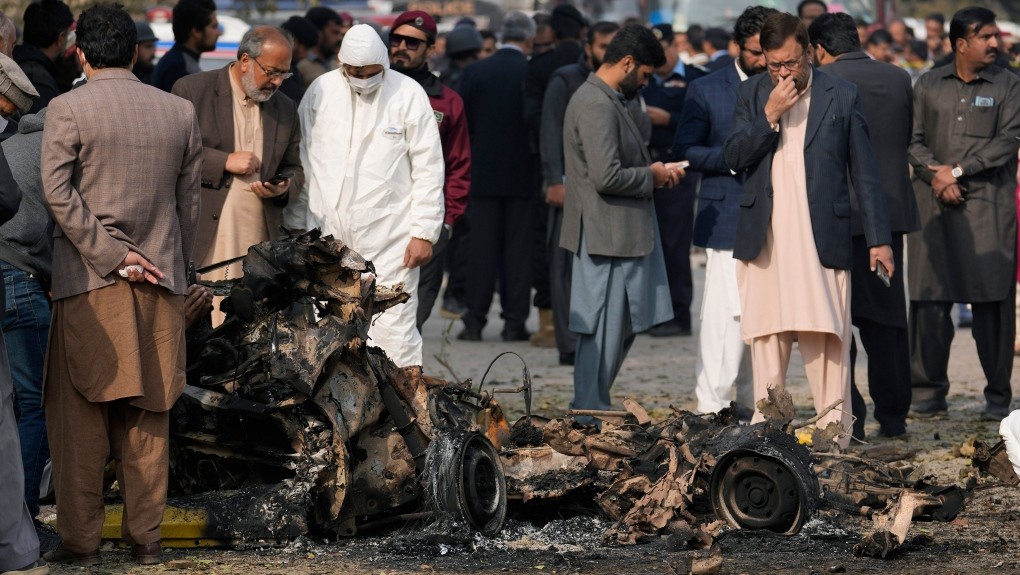 Canada Global (Web News) Rana Sanaullah, the Interior Minister, announced that individuals connected to the Islamabad suicide attack last week had been detained by law officials.
The incident, which resulted in the death of a police officer and the injuries of numerous others, was described by the minister to News channel as "the banned Tehreek-e-Taliban Pakistan (TTP) admitted the responsibility for the attack."
Since the suspects had rented the cab from him, he claimed that the "taxi driver is innocent" and was not responsible for the incident. Sanaullah claims that the suspects travelled from Kurram Agency to Rawalpindi.
Last Friday, a suicide bomber who was travelling in a taxi with a woman detonated himself when four Eagle Squad officers riding bicycles stopped them at Islamabad Sector I-10/4, sending the nation's capital into a frenzy.
Following the illegal TTP's announcement that their ceasefire with Pakistan was coming to an end, attacks on both civilians and security personnel have increased, leaving Pakistan fighting a new wave of terrorism.