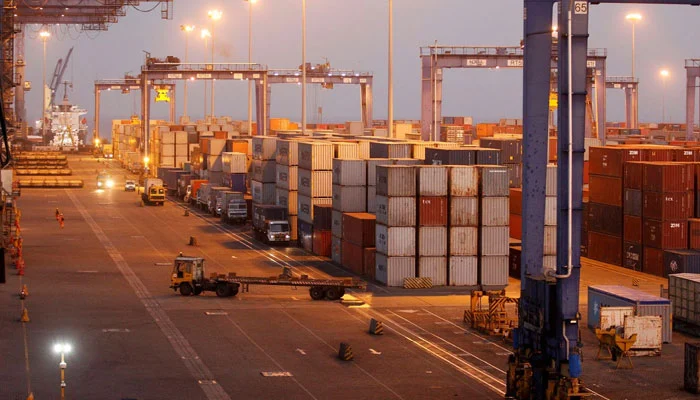 Canada Global (Web News) The State Bank of Pakistan (SBP) instructed commercial banks to execute import documentation to release the majority of the items caught up at Karachi ports on Monday and issued a one-time assistance for import-driven enterprises in crisis.
The guidelines are anticipated to progressively ease the raw material import problem across industries and reopen Pakistani facilities that had been temporarily shuttered.
Food items including wheat, lentils, and onions, as well as pharmaceuticals and medical supplies, are among the imported goods that are backed up at domestic ports.
The central bank instructed commercial banks to submit all paperwork necessary to confirm that imports were made on credit from foreign suppliers for at least 180 days and preferably longer.
Additionally, it mandated that imports be made possible by private international financial arrangements made by dealers.
The SBP instructed banks to prioritise making it easier for people to import food, medication, and electricity.
The central bank came under fire last week for stopping at least 6,000 shipments at Karachi port.
According to the SBP statement, the central bank removed the requirement for prior approval of imports (falling under HS code Chapters 84, 85, and certain items under HS code Chapter 87) in order to help businesses and instead gave banks general instructions to prioritise importing certain essential goods like food, pharmaceuticals, and energy.
A huge number of shipping containers holding imported goods are resting at the ports, according to the business community, which includes various trade bodies and chambers of commerce, as a result of delays in the delivery of the shipping paperwork by banks.