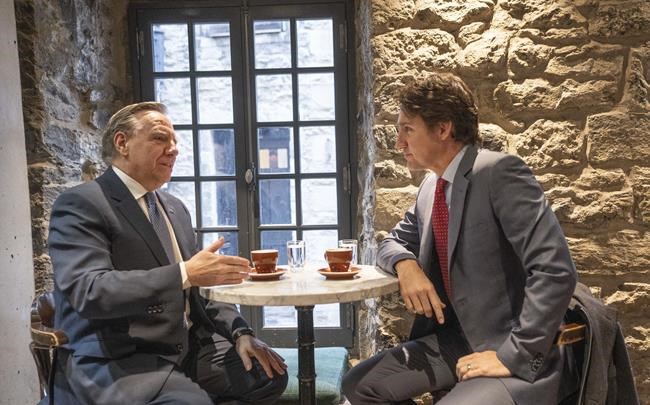 Canada Global (Web News) Following his meeting with Prime Minister Justin Trudeau on Tuesday, Quebec Premier François Legault says he is "more confident" about completing a health-care budget agreement with Ottawa.
Legault claimed he perceived Trudeau's "desire to proceed on the file" as paediatric hospitals and emergency rooms across the nation buckled under intense pressure.
Following the encounter at a coffee shop in Old Montreal, Legault told reporters, "I am more optimistic today than before." Trudeau declined to answer any questions.
The main federal funding source for provincial health systems, the Canada Health Transfer, has been increased, but the provinces and territories have demanded it. Prime Minister Justin Trudeau has indicated that will only happen if the provinces agree to reform and enhance their systems. The federal government should increase its existing coverage of health care costs to 35% from the current 22%, according to the provinces and territories.
Legault claimed that Trudeau had been apprehensive about calling a meeting with premiers to discuss health care because he feared the discussions would not be productive.