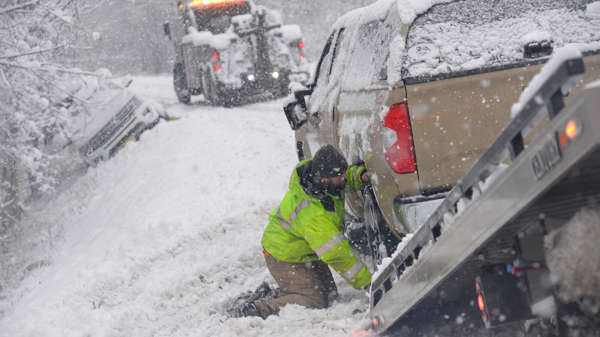 Canada Global (Web News) This week, a strong arctic winter storm that will deliver debilitating snow and subfreezing temperatures will pass over the US and Canada.
As of Wednesday morning, the "once-in-a-generation" storm had moved east across the Rockies after starting on Tuesday in the Pacific Northwest.
Later this week, it is predicted to make landfall over the Great Lakes before developing into a "bomb cyclone" by early Friday.
Many people's travel plans have already been hampered by the storm before the holidays.
Large US airlines like United, American, Delta, and Southwest have waived rescheduling fees for passengers in advance of the major storm.
A winter weather alert is in effect for more than 70 million people from Maryland to Washington state.
Flights were cancelled in Vancouver and Seattle on Tuesday as the storm made its way across the area.
By Thursday, the storm, which is moving east, is expected to drop a lot of snow into Chicago and Detroit's and other major midwestern airports. Additionally, the region is anticipated to have significant power disruptions.
In particular, as the storm approaches the Great Lakes region, where its pressure is anticipated to reach the equivalent of a Category 3 hurricane, the National Weather Service in Brooklyn, New York, has described it as a once-in-a-generation winter weather event.
Given that the projected wind speed will be greater than 55 mph, the National Weather Service bureau in Chicago has issued a warning that there is a "serious threat to life for anyone stranded in the storm" (88.5kph).