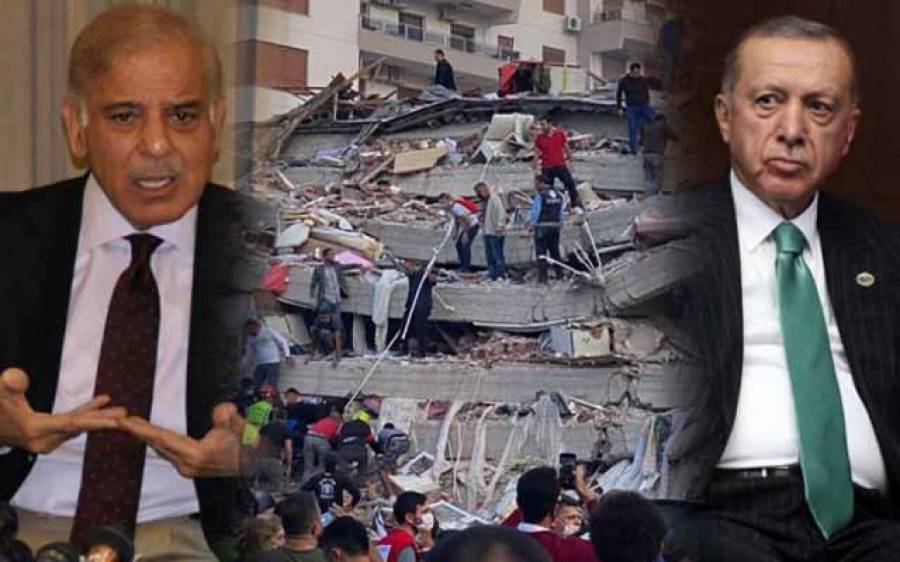 Canada Global (Web News) Prime Minister Shehbaz Sharif on Thursday left for Turkiye as a particular expression of sympathy and support with the Turkish people following terrible earthquakes.
The prime minister will personally offer Recep Tayyip Erdogan the sincere condolences of the whole Pakistani people for the loss of life and the extensive damage during his two-day visit to Ankara.
The prime minister will reaffirm Pakistan's steadfast commitment to supporting the continuing relief effort as well as the Turkish people in their trying circumstances.
He will also travel to southern Turkiye, where he will interact with earthquake survivors as well as Pakistani search and rescue personnel that have been stationed there.
In the wake of the deadly earthquake in southern Turkiye, the prime minister had called with President Erdogan on February 6 and assured him of all possible help for the rescue and relief operation.
The Turkish prime minister is directly in charge of the relief operation, and all available resources have been completely mobilised to assist the Turkish people.
The 7.8 magnitude earthquake that slammed southern Turkey and neighbouring Syria on February 6 left thousands of people dead and hundreds of buildings destroyed in the area.
With decreasing expectations of discovering additional survivors, operations are being carried out to extract persons buried under the wreckage as the death toll from the Turkiye-Syria earthquake passes 41,000. Many survivors of the catastrophic earthquake are now homeless in the bitterly cold winter.