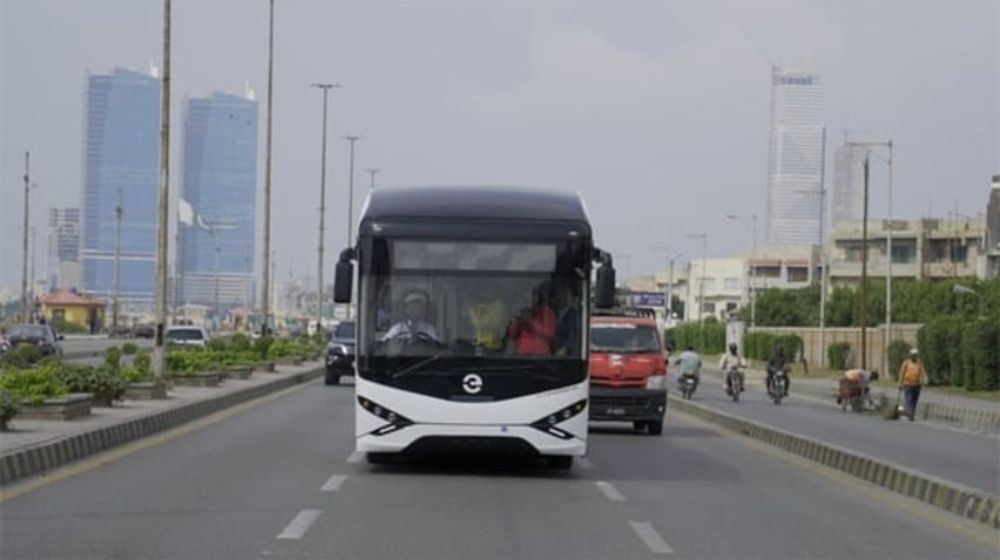 Canada Global (Web News) The Peoples Electric Bus Service was inaugurated at Clock Tower, Seaview, by Sindh Information and Transport Minister Sharjeel Inam Memon on Friday, marking the beginning of electric bus service in Pakistan.
Following the inauguration event, the minister was accompanied by the ministers for local government and labour in Sindh, Syed Nasir Hussain Shah and Saeed Ghani, who all boarded the bus and checked over its amenities.
In his remarks to the media, Memon also mentioned that the environmentally friendly bus service would start operating today.
According to the minister, "These buses, which run totally on stored batteries, are of European quality and will not spread any form of pollution." He also said that in addition to decreasing pollution, the buses will provide low-cost travel options to citizens.
Memon described the route, saying that the bus would take the Khayaban-e-Ittehad road from Tank Chowk in Malir Cantt to the Clock Tower roundabout in Seaview.
He added that it was the duty of the city's citizens to maintain the electric bus service. "[The service] is these people's property, and we must cooperate to address the city's traffic, pollution, and other issues."
The Sindh government, according to Memon, is giving special attention to Karachi and its development projects because Karachi is Pakistan's economic centre. He also lauded the PPP's leadership.