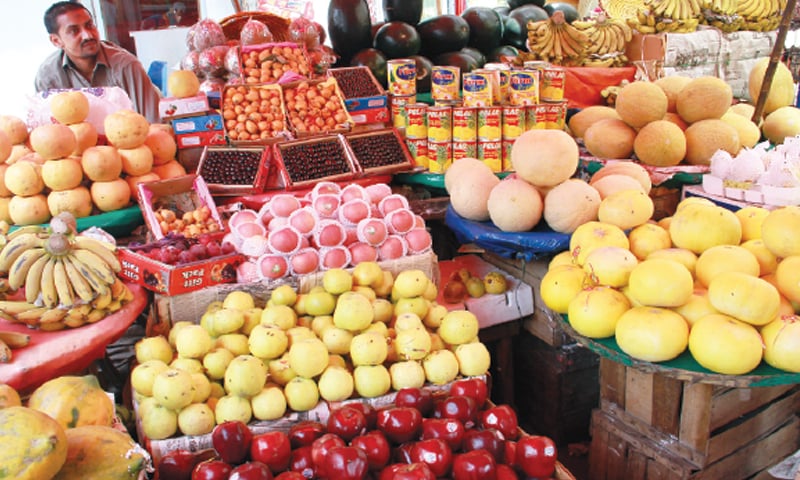 Canada Global (Web News) As Ramazan got underway on Thursday, commercial activity in the country's largest date market flared up, with prices of some types rising by 50% compared to last year. Pakistanis felt the brunt of this soaring inflation.
Nestled among skyscrapers in Karachi's ancient Lyari district, the century-old market comes to life during the holy fasting month, when dates are consumed before the fast starts in the morning and to break it after the sun sets.
But date prices are much higher this year as the inflation rate in Pakistan soared to a 50-year high, or 31.5 percent, last month.
"Everything has become pricey, and date prices have also increased," businessman Muhammad Ishaq told, while he was shopping at the market.
"What I bought for Rs350 ($1.24) last year is now being marketed for Rs500 ($1.77) per kilogramme."
The price increase has decreased sales of the fruit compared to 2022, according to vendors, who also blamed import restrictions and the damage of local crops during Pakistan's severe floods from June to October.
Customers are buying a 20kg flour bag between Rs1,295-3,100 in various parts of the nation against Rs800-1,500 per bag price previous Ramazan. The price of five- and ten-kg branded fine flour bags has increased by 80–90% in the past year to Rs820–870 and Rs1,600, respectively.
Gram Pulse (Daal Channa) prices surged to Rs220-320 from Rs148-200 per kilogramme. Masoor, Moong and Mash rates surged to Rs240-330, Rs250-350 and Rs280-480 per kg from Rs190-240, Rs116-220 and Rs200-310 per kg since the last Ramazan.
One kg ghee packet of Dalda has surged to Rs570-638 from Rs399-484, while five-litre Dalda cooking oil prices has shot up to Rs3,000-3,510 from Rs2,060-2,485. Yet, many stores charge Rs650–670 for branded ghee and cooking oil.
As opposed to Rs90-150 one year ago, fresh milk prices in various cities currently range between Rs120-210 per litre. The cost of a kg of live poultry varies from Rs360 to Rs550 as opposed to Rs240 to Rs350.