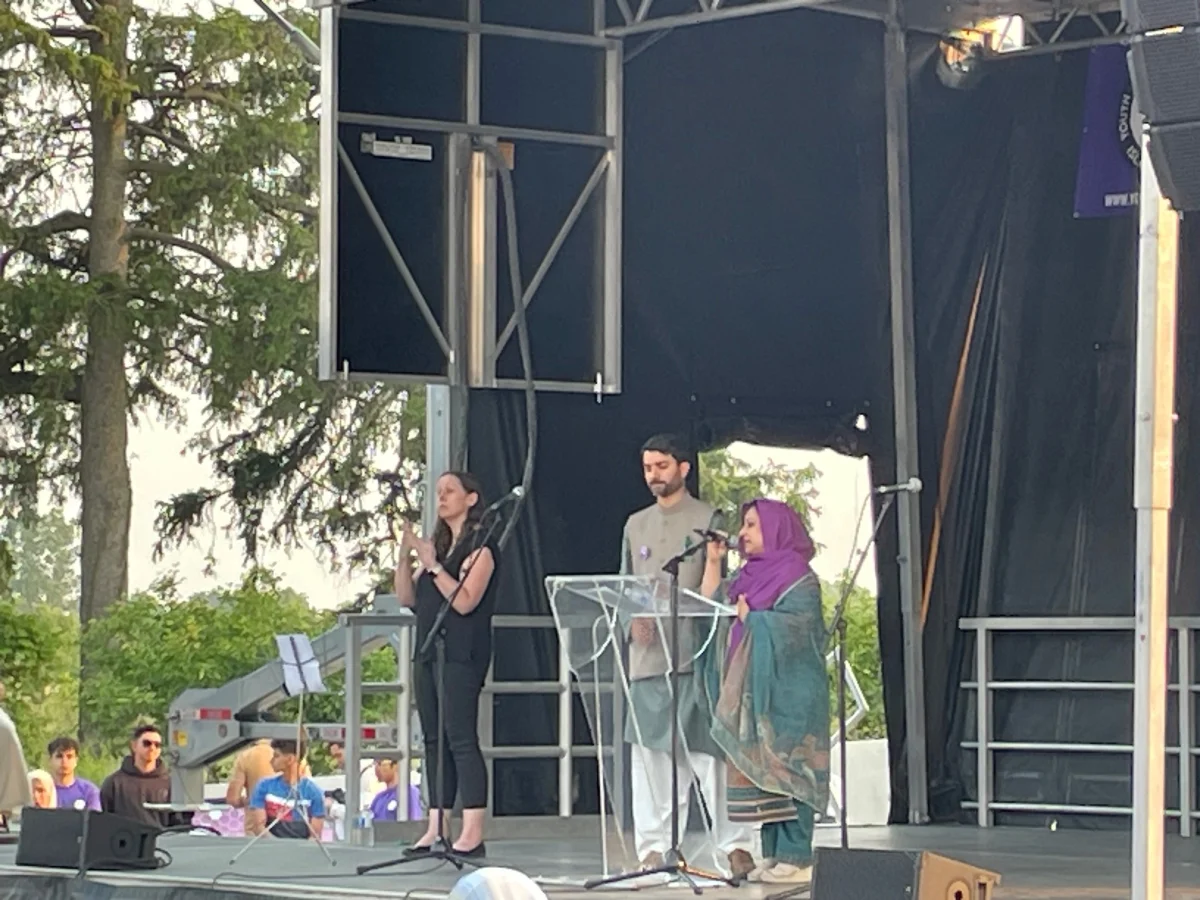 Canada Global (Web News) Tuesday night, hundreds of members of the Muslim community and the larger London, Ontario community came to conduct a vigil in remembrance of the deadliest mass murder in the city's history, which occurred two years ago.
On June 6, 2021, a pickup vehicle struck Salman Afzaal, his wife Madiha Salman, their 15-year-old daughter Yumna, and Talat Afzaal, Yumna's 74-year-old grandmother. The nine-year-old kid of the couple suffered critical injuries.
Yumna's friend Maryam Al-Sabawi, 16, worked with the Youth Coalition Combatting Islamophobia (YCCI) to organise the vigil. She claims that this year's theme is "resilience."
The message of perseverance resounded throughout the whole night, whether it was from representatives of the Islamic faith, local officials, or the Afzaals family.
During the vigil, Madiha Salman's siblings Ashar and Arjumand Salman said how much they missed their older sister. Both mentioned how Madiha and her husband Salman were role models for their own families and how they helped them settle in after being the first to emigrate to Canada.
Ashar jokingly stated, "They were a guide and support we relied on navigating life in a new world," helping with the use of "this strange creature called Kijiji."
According to the prosecution, the incident on June 6, 2021, was a terrorist crime directed at the Muslim community of London. At the time of his arrest, Nathaniel Veltman, then 20 years old, was charged with four first-degree murders and one attempted murder.
He will go on trial in Windsor in September; this change of location was made to provide a fair trial for him.