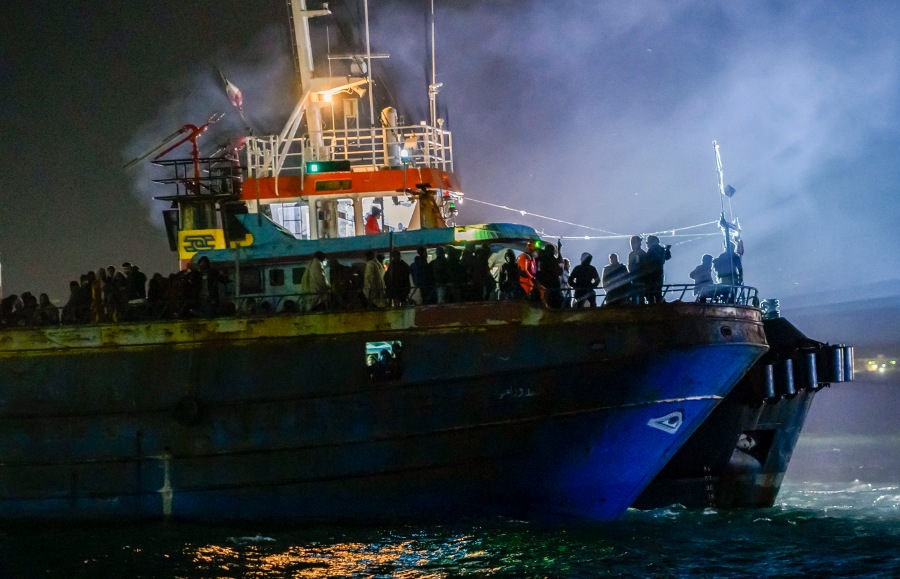 Canada Global (Web News) In an effort to better manage arrivals and facilities for repatriation, Italy's government has declared a state of emergency on immigration following a "sharp rise" in migrant arrivals along the country's southern shores, according to a statement.
The announcement, which was released on Tuesday, stated that the state of emergency will endure for six months and be supported by initial funding of 5 million euros ($5.42m).
This action was required, according to the statement, "to carry out with urgency extraordinary measures to reduce congestion" at a cramped migrant refuge on a tiny Italian island in the Mediterranean.
The funding for this short-term emergency plan, according to the administration, will support "new structures, suitable for sheltering as well as the processing and repatriation of migrants who don't have the requisites to stay," they added.
According to a government source who spoke to Reuters, this emergency move will now enable Prime Minister Giorgia Meloni's right-wing government to enhance identification and expulsion orders and more promptly deport people not permitted to stay in Italy.
According to the country's Interior Ministry, 31,300 immigrants and refugees have entered Italy so far, up from around 7,900 at this time last year.
Over the Easter holiday weekend of April 7-9, according to the Italian news agency ANSA, over 2,000 individuals landed by boat on the Italian island of Lampedusa off the coast of North Africa.