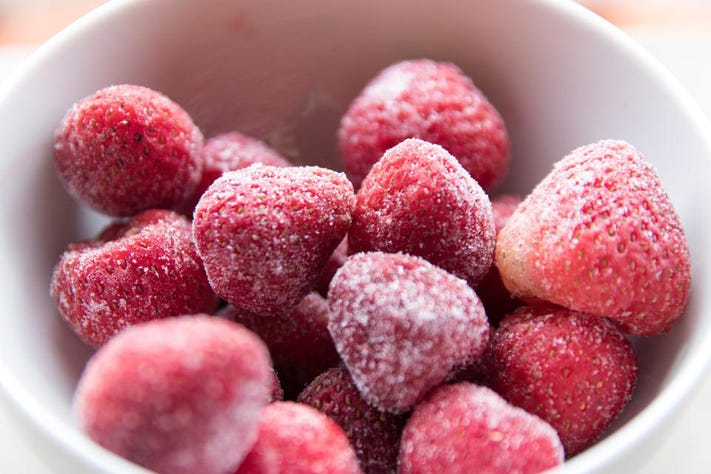 Canada Global (Web News) If frozen organic strawberries related to a hepatitis A outbreak in the US were also marketed in Canada, it is being investigated by the Canadian Food Inspection Agency.
Because of possible hepatitis A infections, numerous brands of frozen organic strawberries have been recalled nationwide since mid-March.
The U.S. Food and Drug Administration (FDA) stated in an update on April 11 that the strawberries in concern were imported by a common source from specific farms situated in the Mexican state of Baja California.
Large grocery retailers like Costco and Trader Joe's pulled the impacted products from their shelves countrywide.
The CFIA, which is in charge of food safety investigations and recalls in Canada, stated that they are looking into the situation but are not currently aware of any Canadian distribution of the strawberries that may represent an infection risk.
"The CFIA is aware of the outbreak in the United States and is working with U.S. authorities to confirm if any affected products are sold in Canada," a spokesman for the organisation said on Friday to Global News.
"If a problematic product is found, the agency will collaborate with business to recall it as soon as possible. "
According to Health Canada, no strawberry recalls are presently underway in Canada.
Contagious liver illness hepatitis A can be avoided with vaccination.
According to Health Canada, the virus is spread through contaminated food, water, or contact with a person's faeces.
Hepatitis A is frequently transmitted through food, particularly raw or undercooked shellfish, fruits, and vegetables.
According to Health Canada's website, symptoms of disease include fever, loss of appetite, stomach cramps, dark urine, and jaundice.
Normal moderate symptoms last one to two weeks. Serious illness, however, can linger for several months.