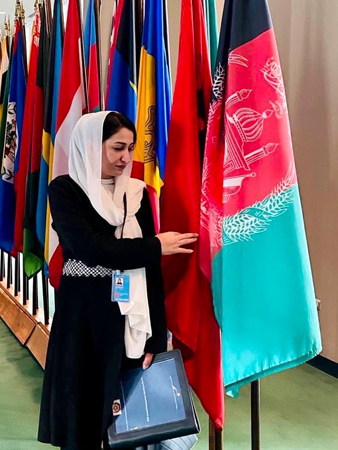 Canada Global (Web News) Gunmen killed an Afghan former lawmaker and one of her bodyguards in a nighttime attack at her home in Kabul, police said on Sunday.
When the Taliban overthrew the US-backed government in August 2021, Mursal Nabizada was a member of parliament. According to Kabul police spokesman Khalid Zadran, "Nabizada was shot dead at her home, along with one of her bodyguards."
A brother of the former congressman was also hurt in the attack, which happened over the course of the night between Saturday and Sunday, he added, adding that "the security forces have initiated a serious inquiry into the event."
According to former MP Mariam Solaimankhil, Nabizada was a "fearless champion for Afghanistan."
She referred to the woman as "a true trailblazer — strong, vocal who stood for what she believed in, even in the face of danger." She said, "Even though she was given the choice to leave Afghanistan, she decided to stay and fight for her people.
Nabizada, 32, a Kabul-based member of parliament since 2018, was a native of the eastern province of Nangarhar. In response to the murder, Hannah Neumann, a member of the European Parliament, tweeted: "I am horrified and angry and want the world to know!" "She was murdered in the dead of night, while the Taliban constructed their system of gender segregation in broad daylight."