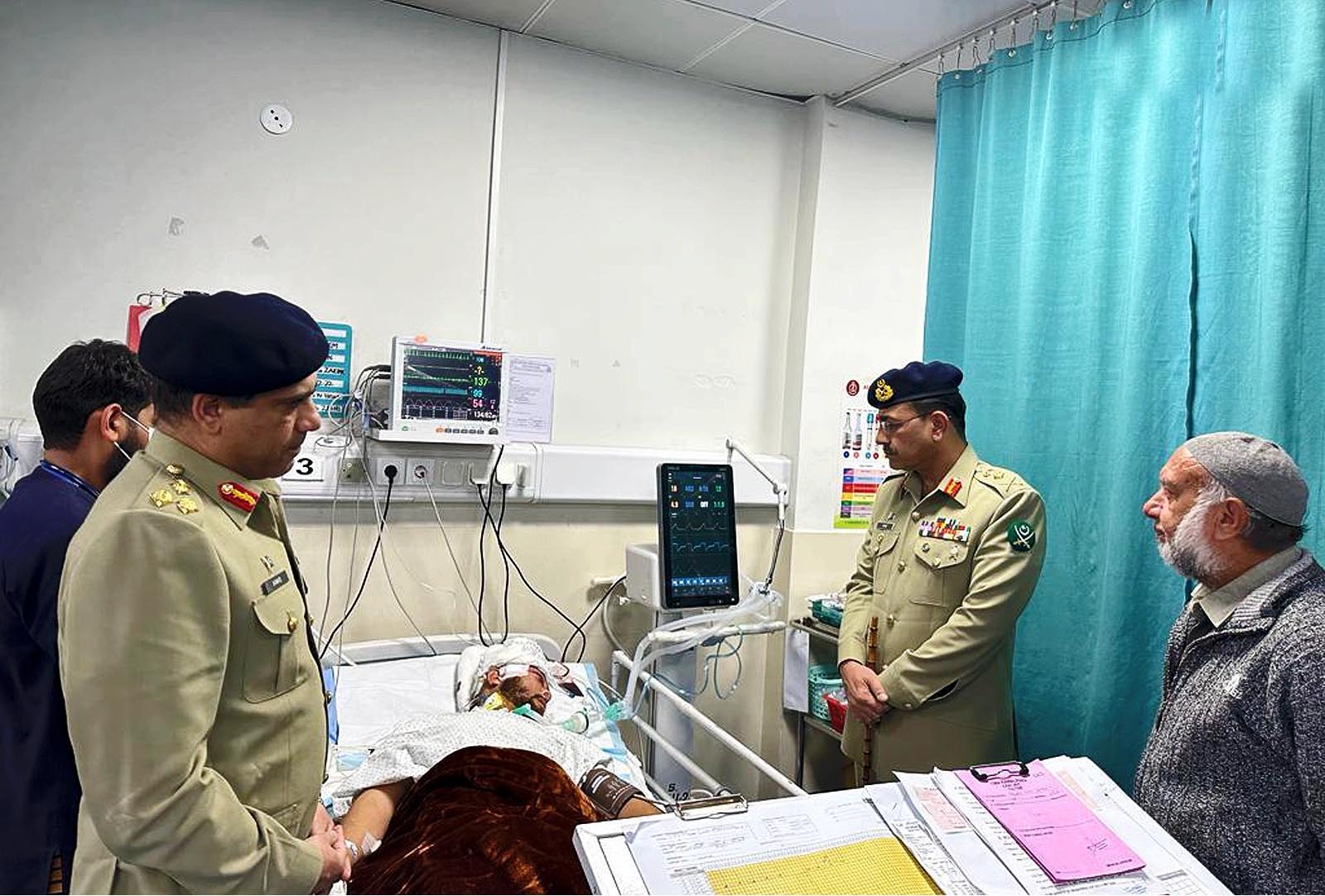 Canada Global (Web News) According to the military's press office, Chief of Army Staff (COAS) General Asim Munir visited soldiers who had been hurt during an operation in Bannu, Khyber Pakhtunkhwa.
The army chief visited the wounded officers and troops at the Combined Military Hospital (CMH), Rawalpindi, according to a statement from the Inter-Services Public Relations (ISPR).
The military personnel were hurt while participating in an operation to release hostages terrorists were holding at a Counter-Terrorism Department (CTD) facility in Bannu.
The COAS asked about their well-being and expressed his appreciation for their positive attitude and morale while being with them for "some time." He also praised them for their professionalism during the counterterrorism operation.
Last Sunday, militants took control of the CTD employees stationed in the centre and kept them hostage for three days. The Special Services Group (SSG) of the Pakistani Army raided the site on Tuesday.
25 terrorists were killed as a result of the operation, two were taken into custody, and seven gave themselves up, according to Major General Ahmed Sharif Chaudhry, director general of Inter-Services Public Relations (ISPR).
However, the military's spokesperson reported that 10 soldiers, including three officers, were hurt in the incident. They were identified as Subedar Major Khursheed Akram, Sepoy Saeed, and Sepoy Babar. A junior commissioned officer and two sepoys were also killed.