Canada Global (Web News) According to a statement released by the Inter-Services Public Relations (ISPR) on Sunday, the Afghan border forces used heavy weapons to fire indiscriminately and without provocation at a civilian area in Balochistan's Chaman city, resulting in the deaths of six civilians and the injuries of 17 others.
According to the ISPR, Pakistani troops at the border responded appropriately, if cautiously, to the unwarranted aggression, but they didn't attack nearby innocent civilians.
The statement continued by saying that Pakistani border troops had also spoken with Afghan authorities in Kabul to emphasise the seriousness of the issue and demand rigorous action to prevent a repeat of the tragedy.
Ubaid-ur-Rehman Nizamani, the head of Pakistan's mission in Kabul, narrowly avoided an attempted murder on December 2.
According to a statement from the Ministry of Foreign Affairs (MoFA), the head of mission was the target of an attack on the embassy premises in Kabul, but "with the grace of Allah Almighty, the head of mission is safe."
Foreign Office, a Pakistani security guard named Sepoy Israr Mohammad was seriously injured in the attack while defending Nizamani.
The government of Pakistan vehemently denounces the attempted murder and attack on the embassy and demands that the Afghan government launch an immediate investigation into the incident.
A cross-border raid from nearby Afghanistan to Chaman area last month resulted in the martyrdom of one Frontier Corps soldier and injury to two others.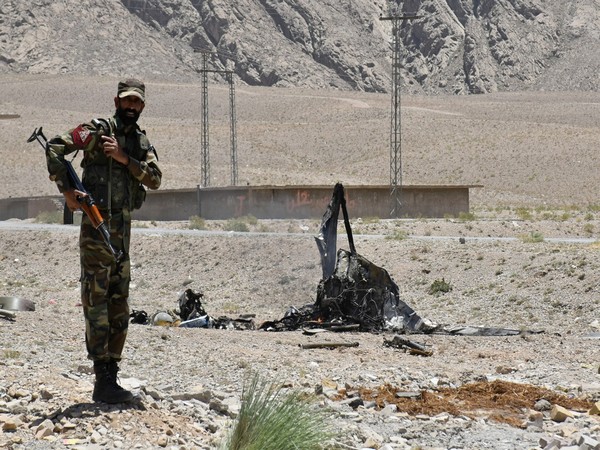 According to Levies officials, while the FC personnel were on duty on the Pakistani side of the Bab-e-Dosti close to Chaman, Afghan security officers allegedly opened fire on them. The Afghan administration was contacted by the Pakistani authorities for a ceasefire in the region following the incident.
Bab-e-Dosti has been blocked to all forms of commerce and pedestrian traffic in the interim.