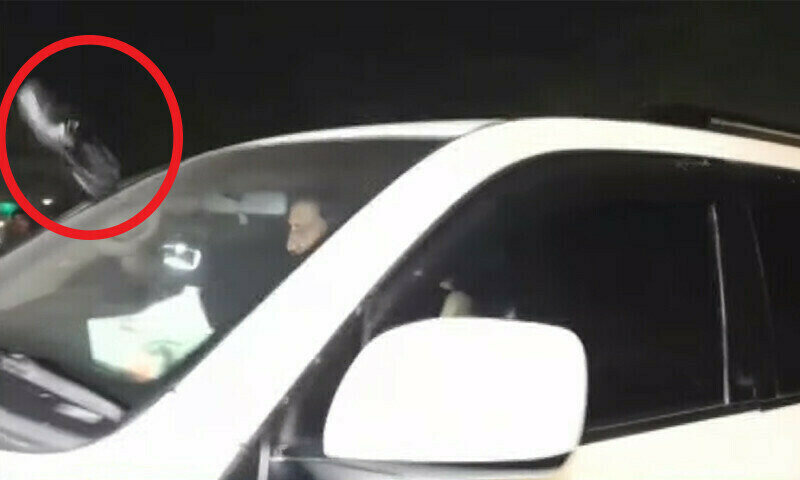 Canada Global (Web News) A shoe was thrown at the vehicle of Interior Minister Rana Sanaullah outside the Punjab Assembly in Lahore on Tuesday, it was revealed.
In a viral social media video, Sanaullah is seen sitting in the front passenger seat of his official vehicle when the "political projectile" hits the windscreen.
According to sources, the shoe was allegedly thrown by the driver of PTI Member of Punjab Assembly (MPA) Rashid Hafeez.
The incident happened after the Punjab Assembly session ended amid disturbance as PML-N legislators requested that Chief Minister Pervaiz Elahi face a vote of confidence.
Ata Tarar, the leader of the PML-N, and interior minister Rana Sanaullah were also in the audience gallery during the session.
Along with chants against the CM, the opposition members demanded that he call a vote of confidence in accordance with the directive of Governor Balighur Rehman.