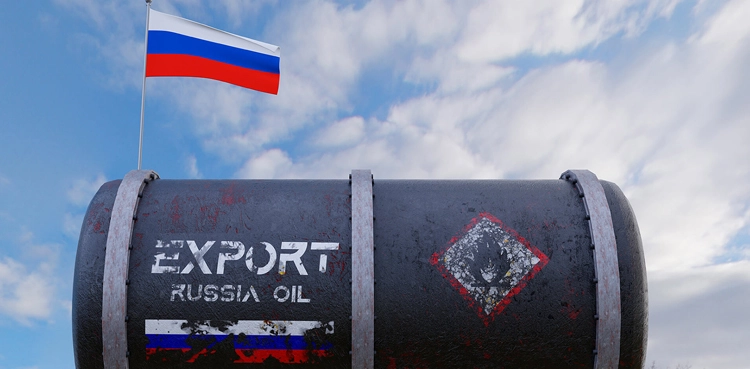 Canada Global (Web News) According to three industry insiders and exports statistics, Russia began shipping fuel to Iran by train for the first time this year after usual clients avoided doing business with Moscow.
In order to bolster their economies and counter Western sanctions that both Moscow and Tehran view as unwarranted, Russia and Iran, both of whom are subject to Western sanctions, are becoming closer together.
Global fuel markets have changed as a result of Western sanctions on Russian oil products related to what Moscow refers to as its "special military operation" in Ukraine. Tankers now travel longer routes and suppliers now favour exotic locations and modes of transportation.
Iran has had limited access to international markets due to Western sanctions for many years.
Requests for reaction from the Russian and Iranian oil ministries went unanswered.
Aleksandr Novak, the deputy prime minister of Russia, declared in the autumn of 2017 that oil goods will begin to be exchanged with Iran; but, actual shipments didn't begin until this year, according to sources with Reuters.
According to two sources acquainted with the export data, Russia gave Iran up to 30,000 tonnes of petrol and diesel in February and March.
A third source was able to validate the trade but not the quantities.
All of the amounts were delivered by train via Turkmenistan and Kazakhstan from Russia. One of the sources claimed that some petrol shipments were made by truck from Iran to neighbouring countries like Iraq.
Iran is an oil producer with its own refineries, but recently, especially in its northern provinces, domestic fuel use had outpaced domestic fuel production, according to a trader in the Central Asian oil products market.
In 2018, Russia had delivered tiny amounts of fuel to Iran by tanker via the Caspian Sea, according to two businessmen with knowledge of the situation.
As a result of high freight costs and a G7-imposed price restriction, Russian oil corporations are now interested in shipping fuel and petrol to Iran by train.