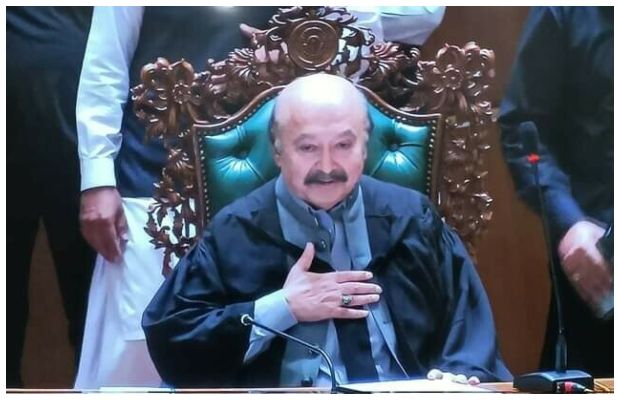 Canada Global (Web News) As the political situation in the country's largest province deteriorates, Punjab Assembly Speaker Sibtain Khan said on Thursday that the provincial assembly could not be dissolved tomorrow (Friday).
"The Punjab assembly cannot be dissolved. The motion of no confidence has been presented, and notices will be issued. "The matter will be moved to the first week of January," the speaker said at a press conference in Lahore.
On Monday of this week, the Punjab Assembly heard a vote of no-confidence against Chief Minister Parvez Elahi from the Pakistan Muslim League-Nawaz (PML-N) and the Pakistan Peoples Party (PPP).
The change occurred shortly after Imran Khan, the leader of Pakistan Tehreek-e-Insaf (PTI), stated on December 23 that the provincial assembly would be dissolved.
In response to the Punjab Governor Baligh-ur-letter Rehman's to the speaker from the previous day, Sibtain Khan remarked that it is not the governor's responsibility to provide or deny someone a ministry. A new session cannot be called by the governor while an ongoing one is taking place in the assembly, he stressed.