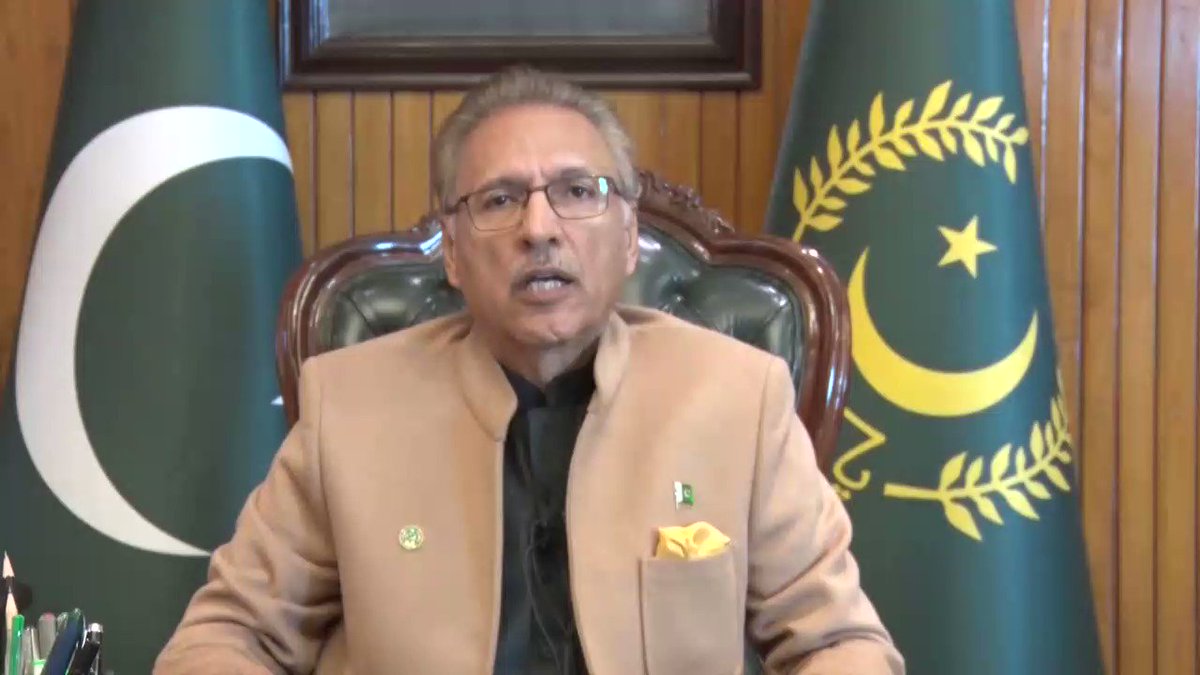 Canada Global (Web News) President Dr. Arif Alvi reiterated on Friday the need for increased national efforts to build an enabling environment and ensure that people with physical and mental disabilities may participate in all aspects of society as respectable and dignified members.
The president made these comments while presiding over a meeting at the Aiwan-e-Sadr about accommodating people with disabilities (PWDs).
Senior members of the Federal Ministry of National Health Services, Regulations and Coordination, Social Welfare Departments of Punjab, Sindh, KP, and Balochistan, as well as Minister for Zakat, Ushr, Social Welfare, Special Education, and Women Empowerment Department of Khyber Pakhtunkhwa Anwar Zeb Khan, Special Assistant to Sindh Chief Minister for the Department of Empowerment of DAP Muhammad Tariq Malik, Chairman of the National Database Registration Authority.
Khalid Khursheed Khan, the chief minister of Gilgit-Baltistan, also joined the meeting through video link.
The president requested that the Federal Ministry of Education and Professional Training (FEPT) take the initiative and develop a proposal on national curricula for providing targeted and high-quality education and market-oriented skills to people with disabilities (DAPs) in a systematic manner after consulting with all parties involved, including the provinces, international organisations, non-governmental organisations (NGOs), and the private sector to provide a clear and widely-agreed world-class direct service.
In addition, he emphasised the need to develop a repository of DAP-compliant materials that includes SOPs, skill enlistment, disability-specific reading, research, and reference material and should be made available to DAPs across the nation. These skills might include sign language, braille, software development, business setup, and online sales of goods and services.
He emphasised the requirement for the creation of an expedited mechanism for the widespread registration of PWDs throughout Pakistan in order to acquire accurate data for planning and other interventions.