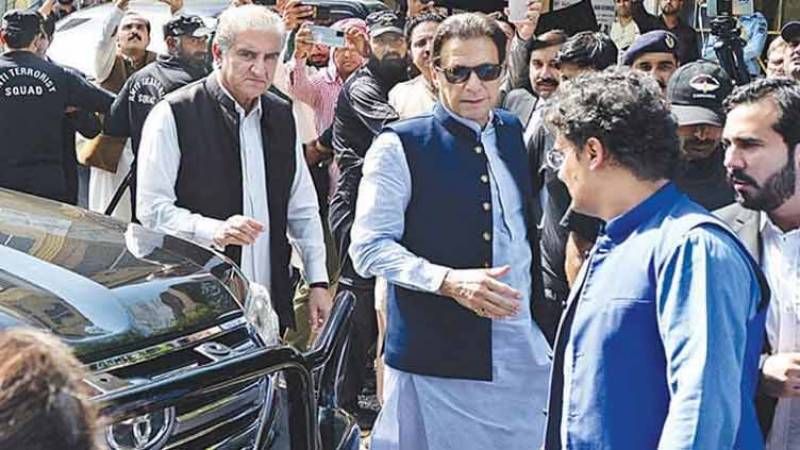 Canada Global (Web News) Imran Khan, the leader of the Pakistan Tehreek-e-Insaf (PTI), was granted protective bails by the Lahore High Court (LHC) on Friday after he personally appeared before the court on nine cases, including eight terrorism-related matters and one civil case.
Earlier in the day, the PTI leader went before the LHC to request precautionary bail in nine instances. Four of those cases are in Lahore, while five are in Islamabad.
Judge Tariq Saleem Sheikh and Justice Farooq Haider made up the two-person bench that heard the bail requests made in relation to the cases brought under the terrorism laws.
Court Sheikh also heard Khan's arguments for protective bail against the civil suits brought against him, and he granted it until March 27.
While the former prime minister awaited word on whether security agents may pursue him once more for missing the court session, hundreds of PTI supporters protected the party chairman's home to prevent his arrest.
In Lahore Zaman Park, which earlier this week saw fighting between PTI supporters and Punjab Police advancing on Khan's home to bring him before the court in a case where he is accused of selling state gifts given to him by foreign dignitaries without proper legal process while he was prime minister, a tense calm predominated prior to the court's decision.
Khan rejects the accusations.
Even though there were no police present on Friday, witnesses claimed that Khan's supporters stood watch outside his residence, armed with sticks and iron rods.