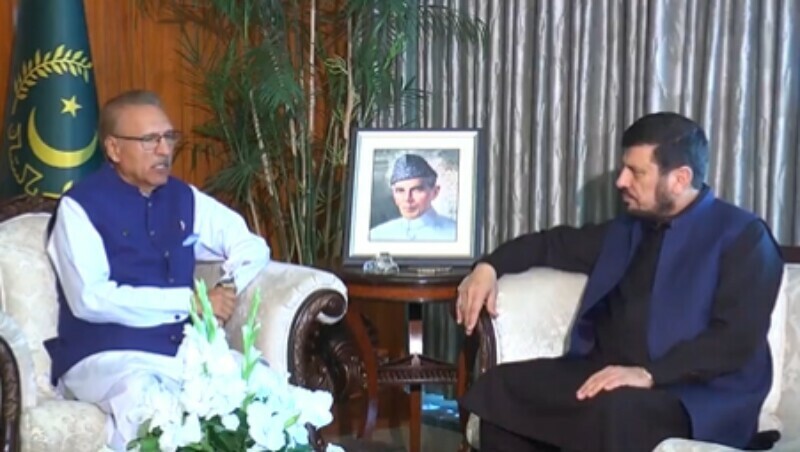 Canada Global (Web News) Elections for the provincial parliament will finally go place on May 28 thanks to a final announcement made on Tuesday by Khyber Pakhtunkhwa Governor Haji Ghulam Ali.
During a meeting at the Aiwan-i-Sadr with President Arif Alvi, the governor made the announcement to the media.
Despite police being attacked in Laki Marwat and Charsadda, the governor voiced the optimism that the polls will be calm. Even though tribal members were denouncing the deteriorating law and order situation, he insisted that he had performed his constitutional duty.
The governor claimed that in order to get all groups to the negotiating table and forge an agreement on the day to hold the general election, he had to work really hard. He, however, seemed doubtful that the election would be held accoring to the schedule.
I believe I will need to see the president again soon, he continued.
Earlier, in order to "avoid any problem," President Dr. Arif Alvi "directed" Governor Haji Ghulam Ali to "forthwith" declare the date for general elections to the provincial parliament.
President Alvi received a visit from Mr. Ali at the Aiwan-i-Sadr, according to a news release from the President's Secretariat, and they spoke about issues pertaining to the conduct of general elections.