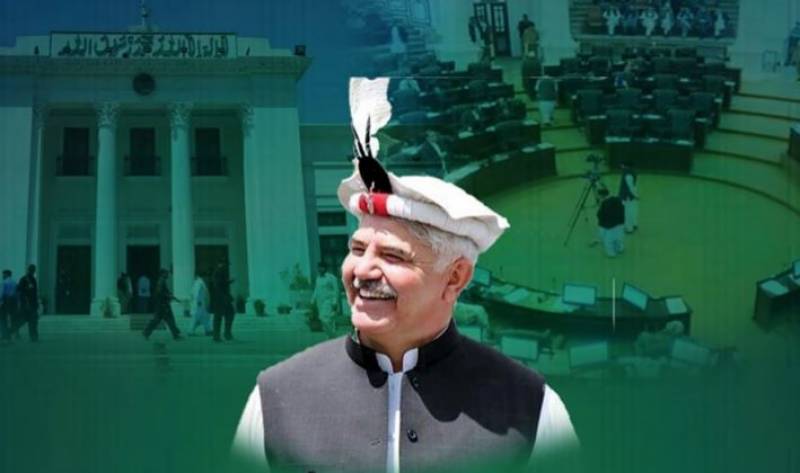 Canada Global (Web News) Mahmood Khan, the chief minister of Khyber Pakhtunkhwa (KP), signed and forwarded to KP Governor Haji Ghulam Ali a summary for the dissolution of the provincial assembly on Tuesday.
In the "broader interest of the country," CM Mahmood had already declared his intention to push the dissolution of the KP legislature.
According to the guidelines of Article 112(1) of the Constitution of the Islamic Republic of Pakistan, I, Mahmood Khan, Chief Minister of Khyber Pakhtunkhwa, thus forward my advice for dissolving the Provincial Assembly of Khyber Pakhtunkhwa on January 17, 2023 as 2100.
According to the chief minister, the decision to dissolve the legislature was made in Pakistan's overall interest.
The recommendation of CM Mahmood to dissolve the Punjab Assembly is currently with Governor Ali.
Even if the governor does not ratify it, the assembly will nevertheless be declared dissolved in the following 48 hours in accordance with the Constitution.
Imran Khan, the leader of the Pakistan Tehreek-e-Insaf (PTI), announced the dissolution of the Punjab and Khyber Pakhtunkhwa assemblies in November of last year.
Discussions with allies and actions done by the core allies, who were in power, caused the plans to be postponed.
On Tuesday, just hours before the KP Assembly was dissolved, Speaker of the National Assembly Raja Pervaiz Ashraf finally accepted the resignations of 35 members of the lower house of parliament, including Sheikh Rashid, the head of the Awami Muslim League (AML), and 34 members of the Imran Khan-led Pakistan Tehreek-e-Insaf (PTI).
Asad Qaiser, Qasim Suri, Pervez Khattak, Ali Amin Gandapur, Murad Saeed, Shehryar Khan Afridi, and Imran Khattak are among the lawmakers whose resignations had been accepted. The speaker also accepted Sheikh Rashid's resignation as the Awami Muslim League.