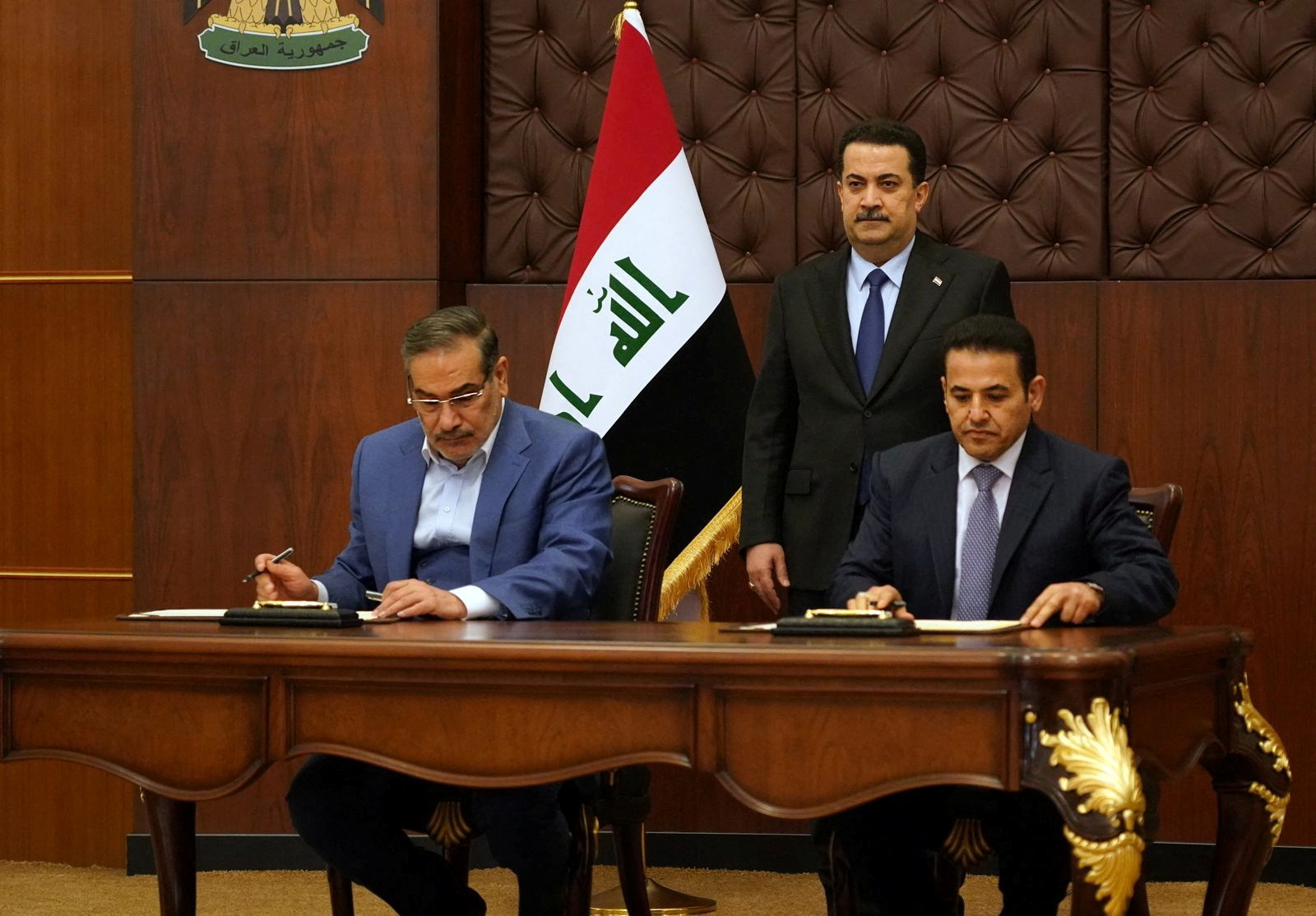 Canada Global (Web News) In a measure geared primarily at reinforcing the border with Iraq's Kurdish region, where Tehran claims armed Kurdish dissidents represent a threat to its security, Iraq and Iran inked a border security pact on Sunday, according to Iraqi officials.
According to a statement from the office of the Iraqi prime minister, coordination in "safeguarding the common borders between the two nations and increasing cooperation in numerous security domains" are part of the joint security agreement.
In the presence of Iraqi Prime Minister Mohammed al-Sudani, the agreement was signed by Ali Shamkhani, secretary of Iran's Supreme National Security Council, and Qasim al-Araji, national security adviser of Iraq, according to the prime minister's office.
According to the security agreement that was struck, Iraq promised that it would not permit armed organisations to utilise its territory in the Iraqi Kurdish region to attack its neighbour Iran across its border.
As Iranian Revolutionary Guards conducted missile and drone operations against Iranian Kurdish groups located in northern Iraq last year, accusing them of inciting unrest brought on by the death of an Iranian Kurdish woman while she was in police custody, the frontier came back into sharper focus.
"Shamkhani's current journey to Iraq has been planned for four months and is focused on matters linked to the armed organisations in northern Iraq," Iranian Foreign Minister Hossein Amirabdollahian said in a speech delivered in Tehran.
Iran has frequently expressed worry over the supposed presence of the Israeli intelligence agency Mossad in the autonomous Iraqi Kurdish region and has also accused Kurdish terrorists of cooperating with its longtime foe Israel.
Iran's Intelligence Ministry claimed last year that a sabotage team apprehended by its security forces was made up of Israeli-affiliated Kurdish militants who intended to blow up a "sensitive" defence manufacturing centre in the city of Isfahan.