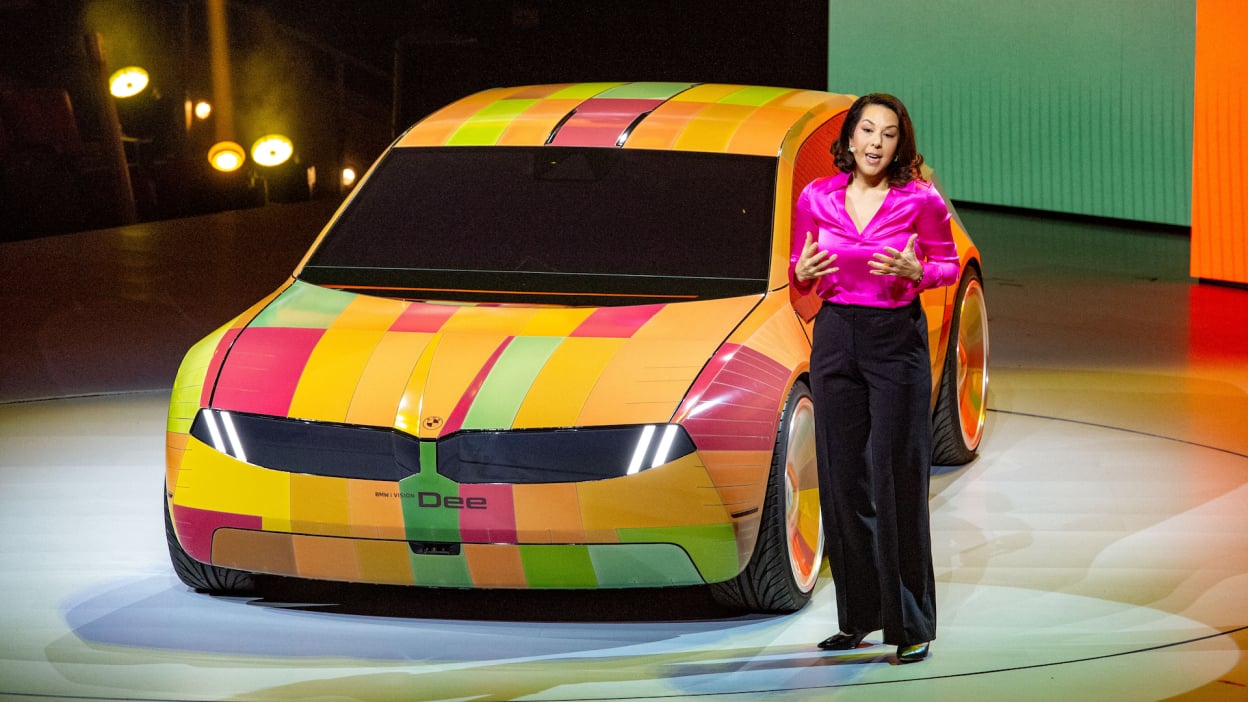 Canada Global (Web News) BMW showcased a prototype color-changing vehicle  that also incorporates digital capabilities like a windscreen projection of driving information.
The I Vision Dee automobile was unveiled at the Consumer Electronics Show in Las Vegas by actor Arnold Schwarzenegger, who is well-known for playing the "Terminator" in the film "Terminator 2."
A automobile that could change colour, but only from white to black and grey in between, was presented by BMW last year at the same event.
However, the new car's body can be customised in a wide range of hues, including solid colours, stripes, and checks.
The style of the forthcoming cars from the luxury manufacturer will be influenced by BMW I Vision Dee, which is currently merely a concept.
For instance, it will be possible as of 2025 to have driving information, such as speed or direction, flash on the windscreen.
With technology that "mixes real and virtual worlds," BMW has also suggested the idea of displaying augmented reality graphics on the windscreen and turning it into a full-fledged screen.
According to BMW CEO Oliver Zipse, the goal is to leverage software to provide "the ultimate companion" that provides a customised driving experience. An acronym for "digital emotional experience" is "Dee."