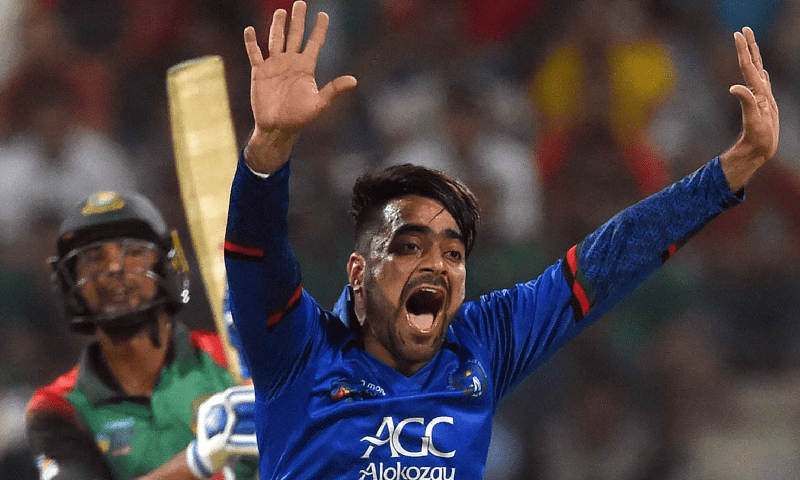 Canada Global (Web News) Afghanistan's captain, Rashid Khan praised the team's first T20 victory over Pakistan but noted that the front-line hitters needed to develop before the 50-over World Cup in India later this year.
In the first T20 International played in Sharjah on Friday, Rashid and his teammates embarrassed a rebuilt Pakistan with six wickets.
They held the young Pakistani squad, headed by Shadab Khan, to 92-9 and chased down the target with 13 balls remaining with Mohammad Nabi's unbeaten 38 and two wickets with the ball in the low-scoring encounter.
Rashid remarked after the victory, "It's a delight to win as we've always lost against them, sometimes by narrow margins.
"We're happy about the victory and aim to keep up the momentum."
Although Afghanistan slipped to a 27-3 deficit until Nabi saved them, the pursuit was not simple.
The top order needs to play well in the current three-match series, according to Rashid, and keep up this form through the ODI World Cup in October-November.
We must get better, according to Rashid, not just for this series but also as the World Cup draws near.
We must now put in a lot of effort, day by day and game by game, in order to have a well-prepared team by the end of the year when we try to qualify for the World Cup.
Sunday is the day of the second T20.