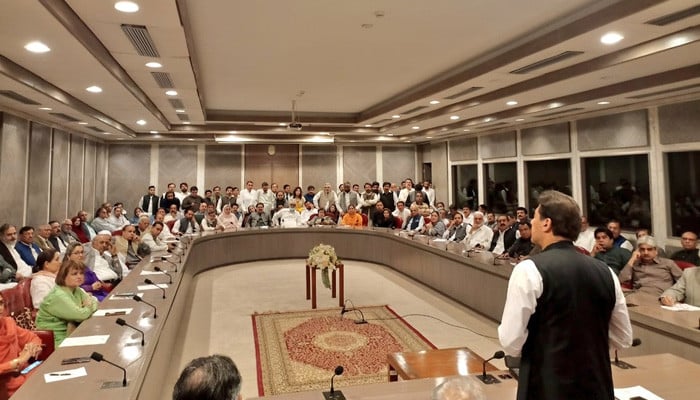 Canada Global (Web News) According to PTI MP Nasir Khan Musazai, 50% of the party's National Legislature members do not wish to resign, while Punjab Chief Minister Chaudhry Parvez Elahi opposes dissolving the provincial assembly.
A day earlier, Shafay Hussain, the son of Chaudhry Shujaat, president of the Pakistan Muslim League-Quaid (PML-Q), asserted that CM Elahi initially requested his father contact the PML-N but then sided with PTI Chairman Imran Khan.
Elahi appeared to be returning a few weeks ago, but the PML-Q leader said that he instead joined Imran Khan.
Musazai stated that PTI lawmakers want to join other political parties in the meanwhile. "Imran Khan allegedly killed himself by attacking his facilitators. He raised our expectations for 2018," the parliamentarians claimed.
In his tirade of condemnation, the PTI leader, he continued, "did not spare anybody, including the establishment, judges, and politicians."
The former prime minister, who was removed from office in April 2022 following a no-confidence vote in the National Assembly, has been openly and repeatedly criticising other military officials, including the former chief of army staff General (retd) Qamar Javed Bajwa, for failing to continue to support his administration.
The lower house of parliament member continued by stating that while the former prime minister was supported for his Riyasat-e-Madinah rhetoric, he was unable to fulfil it. He claimed that "only ulemas (religious clerics) could accomplish such work."