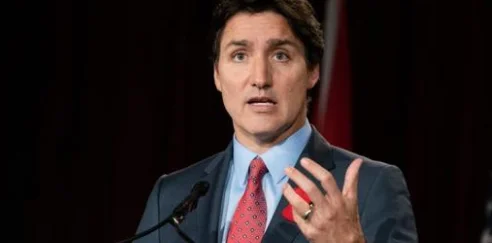 But she won't pick a fight with provinces like Alberta and Saskatchewan that are pushing controversial autonomy laws.
"We are very concerned about what the Sovereignty Act in Alberta and Bill 88 in Saskatchewan represent in terms of challenges to treaty rights," the Prime Minister said.
Also read this.
As we have seen, elected provincial governments can proceed with laws that we as a federal government do not agree with and can only be remedied through the court system.
Trudeau added that the federal government will continue to support court challenges to provincial laws that Ottawa believes are not in the national interest, as it has cases against Quebec's secularism law, Bill 21.
The Alberta bill passed along party lines late Wednesday night, giving the government the power to challenge federal laws deemed harmful to the province's interests.
The bill was amended to remove a provision that empowered the cabinet to rewrite laws without legislative assent.
The opposition New Democrats described the bill as a "hot mess express" and said the final bill passed was still too vague when defining the federal damage.