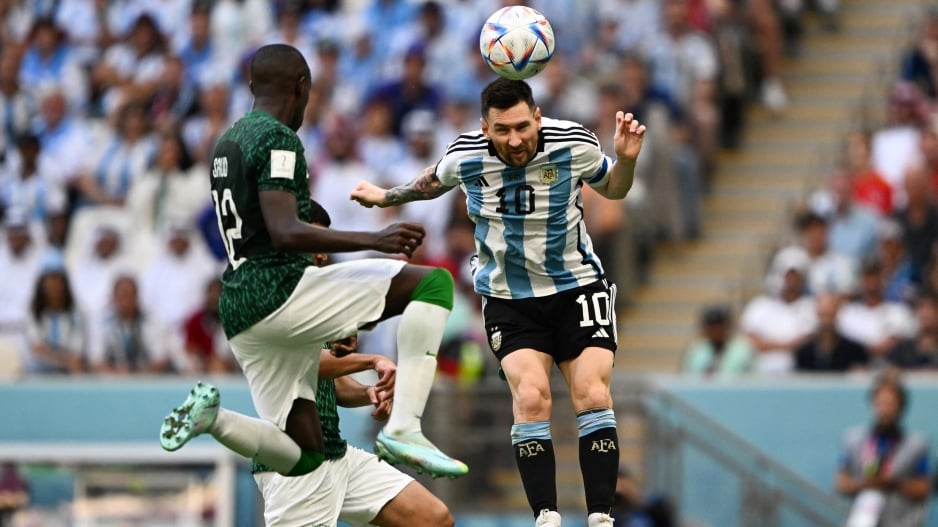 Canada Global (Web News) Tuesday's 2-1 victory over the two-time champions Argentina by Saudi Arabia was one of the biggest upsets in World Cup history, shocking Lionel Messi's Argentina.
After Saleh Al-Shehri offset an early Lionel Messi penalty, Saudi Arabia recovered from behind to earn a well-deserved victory.
The athletic Saudis rode their luck in the opening period as Argentina had three opportunities to score but were denied by offside calls due to their high defensive line.
However, the Saudis poured all over Lionel Scaloni's team in a wild second half and scored twice, defeating the South Americans for the first time in five tries.
It appeared just a matter of time until Saudi Arabia's questionable defensive strategies would cost them in an Argentina-heavy first half.
As a result, Argentina's back four were able to merrily pass the ball among themselves, reducing the game to a little patch of green turf near the halfway line.
After VAR intervened to award a penalty after Saud Abdulhamid wrestled Leandro Paredes to the ground in the box during a corner, it appeared that Saudi Arabia might be in for a long afternoon.
Messi calmly rolled the ball into the other corner after patiently waiting for goalkeeper Mohammed Al-Owais to dive to his left.
But it would subsequently help keep the Saudis in the game if they felt betrayed by the technology.
Three times, Argentina nearly put the ball in the back of the net but were stopped by acute offside decisions, the first made by VAR.
The equaliser, though, which came three minutes into the second half, was uncontested. Al-Shehri pounced on a touch from Feras Al-Brikan, outmuscled Cristian Romero, and sent the ball back across goalkeeper Emiliano Martinez and into the far corner.