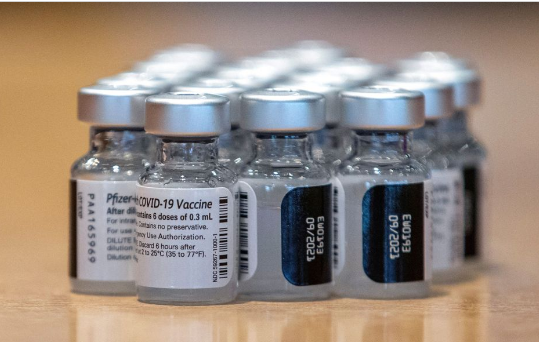 Canada Global(web news)One of the world's largest pharmaceutical companies, which produced several million Covid-19 vaccines, is now working on developing a mixed influenza and coronavirus shot.
American regulators have given the green light to Pfizer and BioEntech for the initial phase and have also asked the companies to quickly prepare its single dose vaccine. After the vaccine is ready, it will work to protect people from the flu virus as well as the omicron variant strain. The companies have already started preliminary trials to evaluate the safety and efficacy of this mixed vaccine on healthy adults.
Pfizer and BioEntech will use mrna  technology to target the BA·4 and BA·5 Omicron variants as well as four influenza viruses. These omicron variants and four main strains of flu viruses have been identified by the World Health Organization (WHO) this year. If this experiment is successful, it will be the first attempt to protect against two respiratory diseases with a single dose.
Pfizer is already working on a modified influenza vaccine. In September, the pharmaceutical company announced a trial of 25,000 people in the US. If this trial is successful, according to Pfizer, this flu shot can be ready by 2024. Moderna is also working on this side.