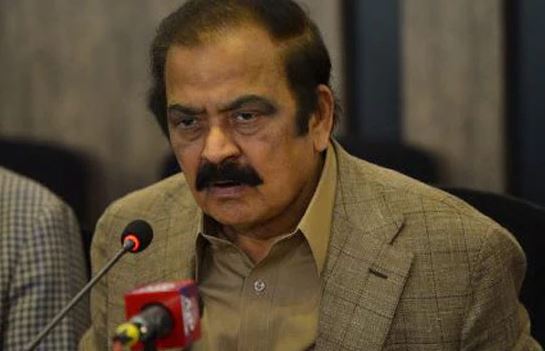 Canada Global news( Web News) There has been a big progress in the drug recovery case, the court has acquitted Federal Interior Minister Rana Sanaullah.
Home Minister Rana Sanaullah appeared in the anti-narcotics court where he filed an acquittal plea in the case through his lawyer.
In the petition filed on behalf of Rana Sanaullah, it was requested that the case against me was made on political grounds and therefore it should be acquitted.
During the hearing, Farhad Shah Advocate, the lawyer of the Interior Minister, took the position that the Assistant Director of Drug Exporter Imtiaz Ahmed  and Inspector Ehsan Azam has denied all the allegations.
On the stand of Rana Sanaullah's lawyer, the public prosecutor requested the court to oblige him to argue today, on which the lawyer Rana Sanaullah took the stand to let the application be filed.
Later, the Anti-Narcotics Court acquitted Federal Minister Rana Sanaullah after hearing the arguments on the plea of acquittal.