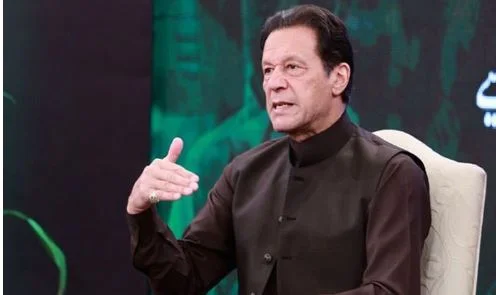 On the question asked about the dissolution of the assembly in Punjab, Imran Khan said that Pervaiz Elahi has fully trusted me and he will do whatever I want.
Imran Khan further said that before NAB was under the establishment, it only put its hands on the weak, until justice is done, the society is divided.
Imran Khan said that Punjab Chief Minister has full trust in me and I will dissolve the assembly whenever I want.
He further said that we want the process of elections in Punjab and KP to be completed before Ramadan
Imran Khan said that the economy is getting worse day by day, unless new elections are held in the country, the country cannot progress on the path of development.
Imran Khan said that the biggest asset is Pakistanis living abroad, if they invest, then Pakistan does not need to ask any other country. Arshad Sharif's mother took the same name as I took. FIR should be on Arshad Sharif's mother's wish.
Chairman Tehreek-e-Insaf said that the return of Salman Shehbaz is a part of NRO-2. Could not be processed.
The former prime minister said that the only way to stop religious extremism is to provide more information about religion to the people. The attack on me was planned two and a half months ago, the videos were released through planning.