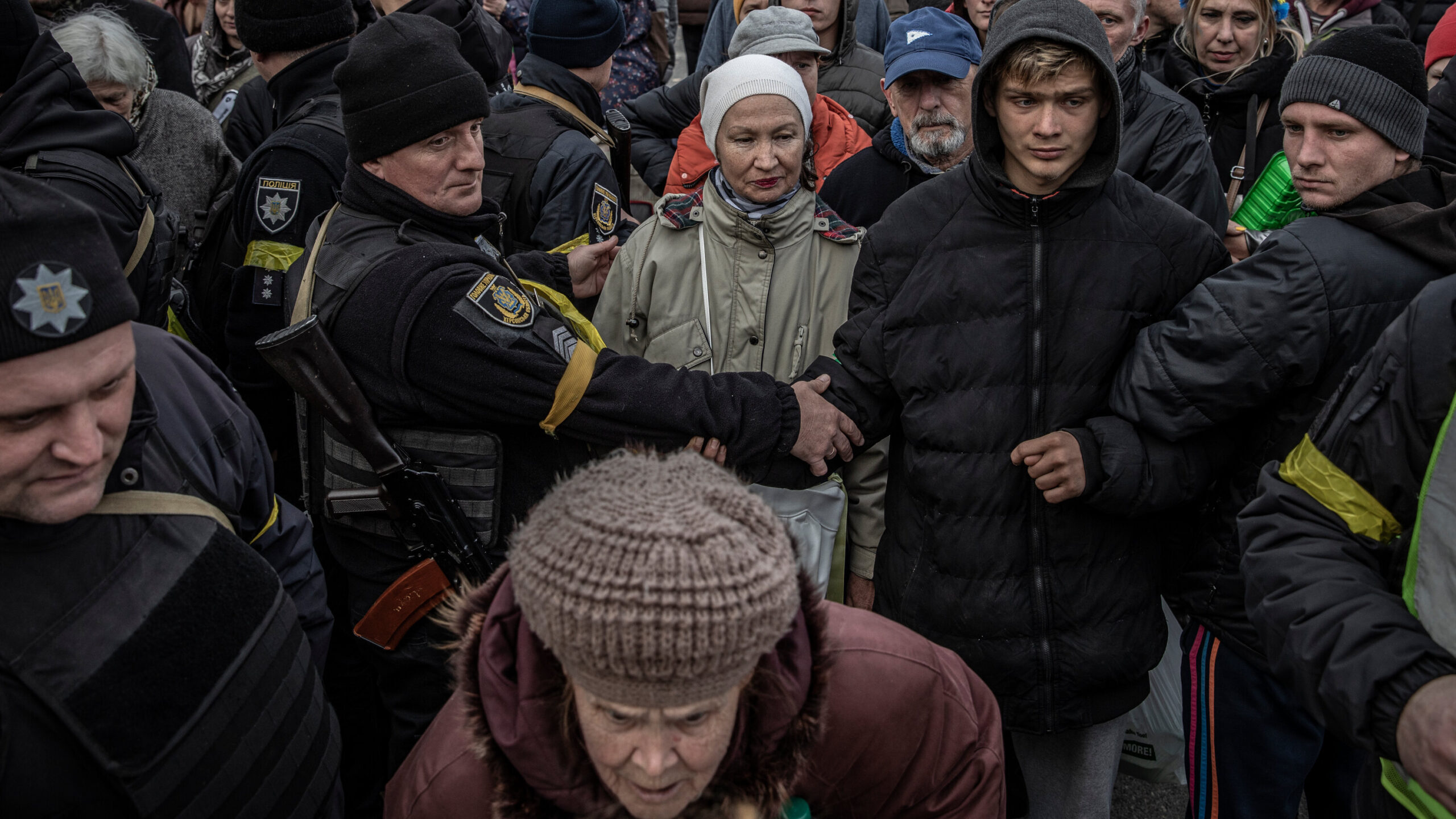 Canada Global (Web News) Authorities in Ukraine have started evacuating inhabitants from recently liberated areas of the Kherson and Mykolaiv regions out of concern that this winter's shortage of heat, electricity, and water owing to Russian bombardment may make circumstances intolerable.
Residents of the two southern provinces that Russian soldiers have been shelling for months were advised by authorities to relocate to safer areas in the country's centre and west.
Iryna Vereshchuk, the deputy prime minister of Ukraine, announced that the government will arrange for their travel, lodging, and medical care, giving elderly people and mothers with young children priority.
The evacuations are being conducted more than a week after Ukraine successfully retook the city of Kherson, which is located on the western bank of the Dnieper River, as well as nearby areas.
Since then, as winter approaches, both locals and government officials are realising just how much infrastructure, including power, the Russians wrecked prior to their pullout or damaged only last week.
The capital of Ukraine, Kyiv, as well as other regions of the nation are already covered in snow. Ukraine is renowned for its severe winters.
Since many weeks ago, Russia has been repeatedly bombing Ukraine's power grid and other infrastructure from the air, resulting in massive blackouts and depriving millions of Ukrainians of heat, water, and electricity.
According to Volodymyr Kudrytsky, head of Ukraine's state grid operator Ukrenergo, four-hour or longer power outages were scheduled for Monday in 15 of Ukraine's 27 regions in order to cope. According to Ukrainian President Volodymyr Zelenskyy, Russian missile strikes have harmed more than half of the nation's energy facilities.