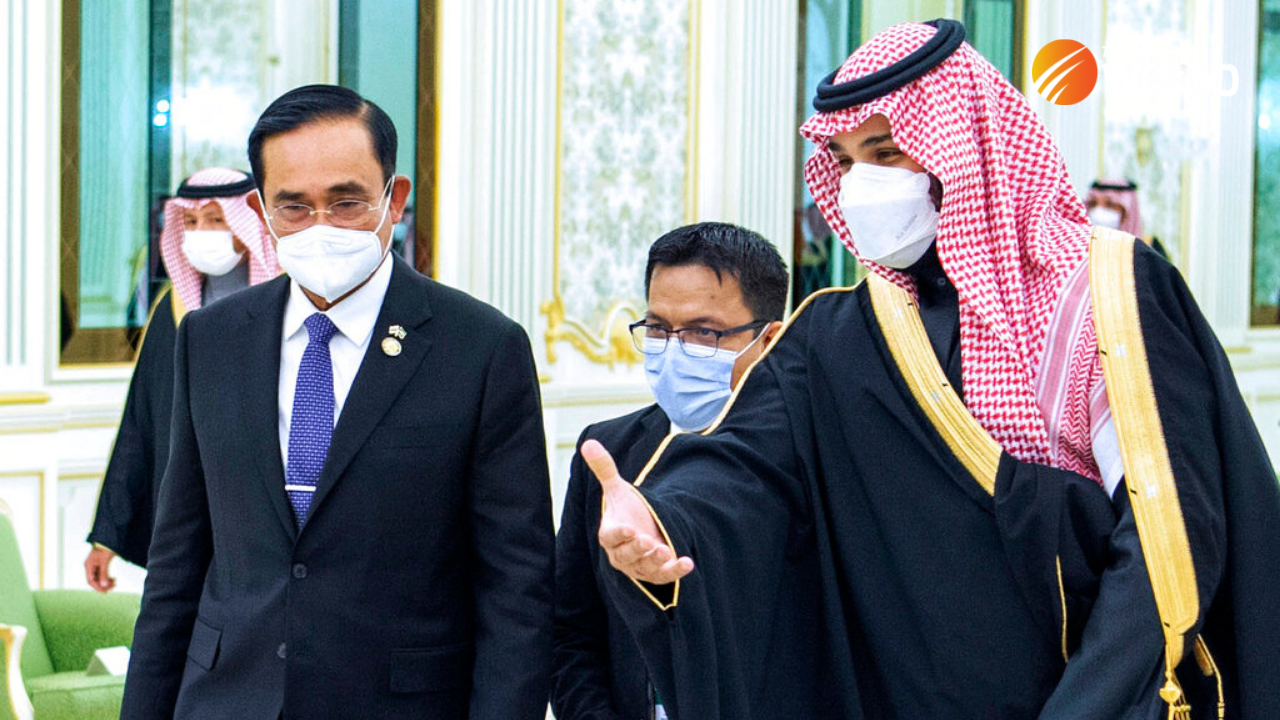 Canada Global (Web News) Crown Prince Mohammed bin Salman's visit to Bangkok, historic agreements on energy cooperation and renewable energy were signed between Saudi Arabia and Thailand.
At the leaders' gathering of the Asia-Pacific Economic Cooperation, the crown prince is a special guest of the Thai government.
At a meeting between Thai Energy Minister Supattanapong Punmeechaow and Saudi Energy Minister Prince Abdulaziz bin Salman, the major agreement on energy cooperation was inked.
"This includes petrochemical cooperation, hydrogen fuel, carbon capture and storage, circular economy development, low carbon technology, promoting energy innovation, and exchanging useful information and experience regarding energy."
In Bangkok, representatives of ACWA Power, a member of the Saudi delegation, also signed an agreement on the development of renewable energy sources with PTT, the state-owned oil and gas company of Thailand, and the government-run electricity provider, the Electricity Generating Authority of Thailand.
According to Punmeechaow, the agreement to create a green hydrogen/ammonia project in Thailand will "increase collaboration in the energy industry." Its goal is to advance the production of hydrogen fuel in Thailand.
The Saudi Ministry of Investment and the Thai Electricity Generating Authority have inked a third agreement to support the transition to clean energy, the Thai minister announced.
Thailand's energy strategy is centred on lowering reliance on fossil fuels and natural gas in order to improve energy security and meet its ambitious goal of supplying 30% of its electricity from renewable sources by 2037. Only 14.9% of its current power generation mix is made up of renewable sources.
The visit of the Saudi crown prince to Thailand marks a turning point in relations between Riyadh and Bangkok, which ceased to exist in the 1980s and were only revived this year when Thai Prime Minister Prayuth Chan-ocha accepted the crown prince's offer to visit Saudi Arabia.
Since then, numerous agreements and formal interactions have taken place. Trade between the two nations has greatly increased, and further growth is planned since the Thai government has long prioritised recovering access to Saudi Arabia.
Thai exporters and investors now have easier access to prospects in the Gulf and elsewhere because to the improved relationship. "Thailand faces a significant problem with this. According to Prof. Thitinan Pongsudhirak, head of the Institute of Security and International Studies in Bangkok, Saudi Arabia is a crucial ally in the Middle East.