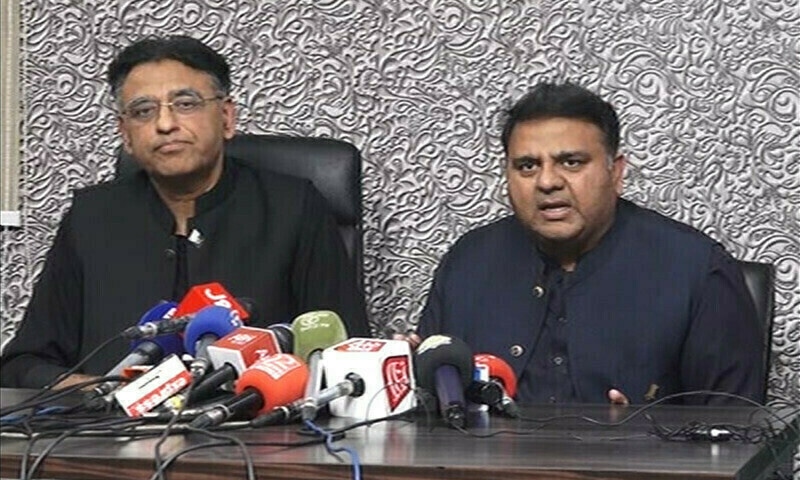 Canada Global (Web News) Leaders of the Pakistan Tehreek-e-Insaf (PTI) declared on Thursday that the party would appeal the Punjab election's postponement decision to the Supreme Court (SC).
The decision was made after the SC ordered the electoral watchdog to hold polls in Punjab and KP within 90 days following the dissolution of provincial assemblies. The election was originally set for April 30 but was postponed by the ECP until October 8. Punjab and KP assemblies were dissolved on Jan 14 and Jan 18 respectively.
Asad Umar, the leader of the PTI, mockingly claimed that it was merely coincidental that the ECP announced the postponement hours after Interior Minister Rana Sanaullah had stated his desire to hold elections immediately in the nation during a joint parliamentary session on Wednesday. He continued, "The decision is unlawful, and we will challenge it.
He added that the PTI had already filed a contempt petition against KP governor Haji Ghulam Ali and that the party's attorney, Ali Zafar, had been working on the petition. "The PTI will host a large gathering at Minar-e-Pakistan where it would also express solidarity with the SC for preserving the constitution", he added.
He continued saying that the party had scaled up preparation for the rally adding that the PTI senators will present their viewpoint completely at a joint session of the senate slated to be convened on Monday. "The party will also seek in the petition that the polls in Punjab be held on April 30," he continued.
Fawad Chaudhry claimed that Pakistan Day was a violation of the constitution and mentioned that 96 bar organisations had protested the ECP's decision. The PML-N has a history of criticising the judiciary, he said, and the SC was assaulted during the joint parliamentary session on Wednesday.
He pointed out that former chief minister of Punjab Hamza Shehbaz received bail on Sunday without showing up in court and added that law minister Azam Nazir Tarar was a lawyer of the devil. He continued, "Before, Mr. Tarar was a man [of good character].
After the Taraweeh prayers on Saturday night, he stated that the PTI rally will begin and last until sehri on Sunday. He continued, "We applaud the government's choice to establish a JIT and we anticipate that JIT will operate independently.
Stating that elections in Punjab were expected to take place on April 30 and that both the populace and the SC needed to protect the constitution. The SC must defend the constitution above all things, he continued, and I am aware that judges are being threatened and blackmailed, he added.