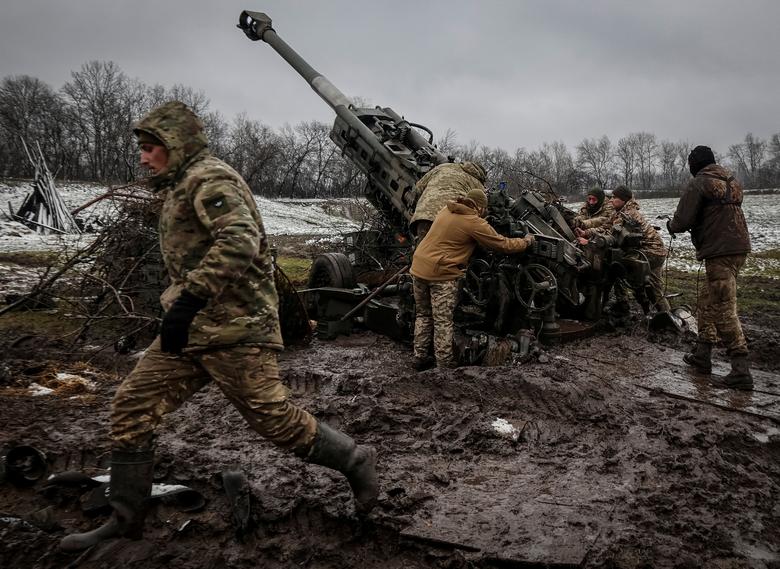 Canada Global (Web News) As air raid sirens wailed for the first time this week across Ukraine, NATO allies pledged to provide Kyiv with more weapons and equipment to help restore the country's electricity and heat that had been cut off by Russian missile and drone strikes.
Despite the all-clear later sounding across the nation, Ukrainians scurried to bomb bunkers. Russian forces bombarded Ukrainian sites in the eastern part of the Donetsk region with artillery, mortar, and tank fire.
NATO foreign ministers, including US Secretary of State Antony Blinken, began a two-day summit in Bucharest to discuss strategies for keeping Ukrainians safe and warm as well as for sustaining Kyiv's armed forces throughout an upcoming winter campaign.

On the day of the NATO summit, Ukrainian Foreign Minister Dmytro Kuleba listed out the various Western air defence systems: "We need air defence, IRIS, Hawks, Patriots, and we need transformers (for our energy demands).
In a nutshell, Ukraine needs transformers and patriots the most.
Dmitry Medvedev, a former leader of Russia, urged NATO not to provide Ukrainian "fanatics" with Patriot missiles and branded the organisation a "criminal body" for doing so.

NATO ministers reaffirmed a 2008 agreement that Ukraine would eventually join the alliance and denounced Russia's "persistent and immoral strikes on Ukrainian civilian and energy infrastructure" in a statement. However, it did not reveal any timeline or specific actions that would bring it closer to NATO.
Officials from the US and Europe indicated that in addition to discussing military help, ministers would concentrate on non-lethal aid such as gasoline, medical supplies, and winter equipment during their talks.
Washington declared it will give $53 million to purchase equipment for the electricity infrastructure.

Gabrielius Landsbergis, the foreign minister of Lithuania, asked his NATO counterparts to make the political choice to provide contemporary combat tanks to Ukraine in order to offer that country a military advantage over Russian forces.
For fear of igniting a direct clash with Russia, Western powers have been hesitant to take that step.