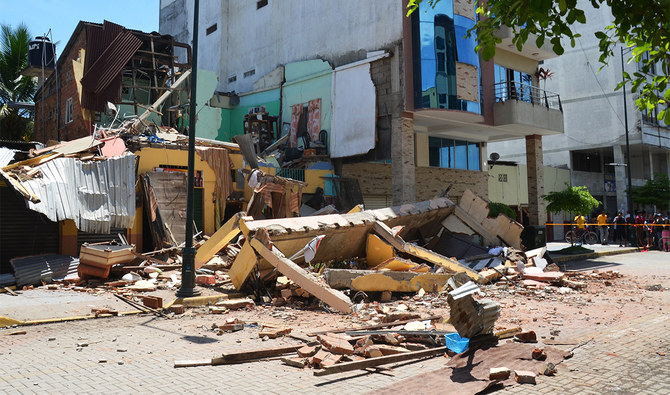 Canada Global (Web News) At least 14 people were killed in a severe earthquake that jolted a coastal region of Ecuador and northern Peru on Saturday, causing structural damage to many residences, schools and medical buildings.
The earthquake, with a magnitude of 6.8 according to the U.S. Geological Survey (USGS), occurred in the province of Guayas, about 10 kilometres (6.2 miles) from the city of Balao.
According to authorities, a tsunami did not seem likely to be caused by the earthquake.
"We are still on the ground assessing the damage brought on by this morning's earthquake. I want to convey my dedication to the victims and confirm that I am with you "Guillermo Lasso, the president of Ecuador, stated in a tweet.
According to the presidency's communication office, the quake left 14 people dead and more than 380 injured, mostly in the province of El Oro.
At least 44 dwellings, according to the organisation, were demolished, while another 90 were damaged. Many roads were blocked by landslides brought on by the earthquake, which also affected more than 30 health centres and almost 50 educational buildings.
Despite modest damage, the Santa Rosa airport continued to run.
One death in the province of Azuay occurred as a result of a wall collapsing onto a car, according to a previous statement from Ecuador's Secretariat of Risk Management. Other provinces saw structural damage such as a dock that collapsed and a store wall that fell.
According to the agency, the state-run oil company Petroecuador evacuated and paused operations at several facilities as a precaution but did not report any damage.
Ernesto Alvarado, a resident of Isla Puna close to the epicentre, told Reuters, "We all ran out into the streets… we were really afraid," adding that some homes had collapsed.