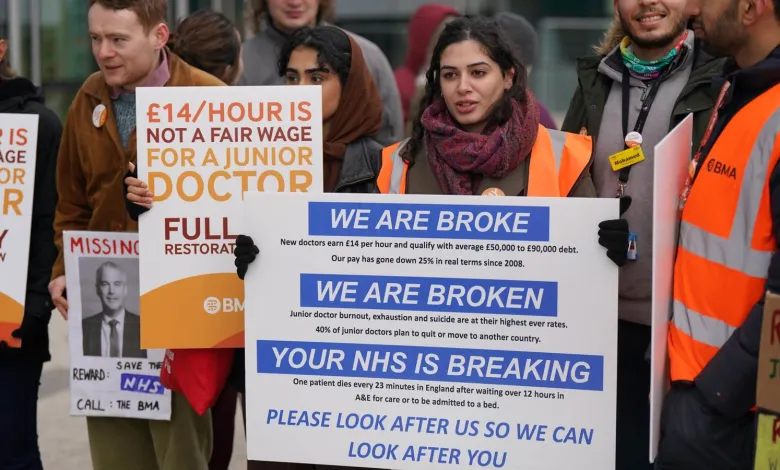 Canada Global (Web News) Unions representing junior doctors in England on Thursday declared a four-day strike next month, claiming the government had failed to provide a viable new salary offer.
Workers are demanding higher wages to keep up with the rising cost of living, and the British government is dealing with pay disputes in a number of industries. Regular strikes occur in schools, on the railways, and in hospitals.
The joint chairs of the British Medical Association's junior doctors' committee, Vivek Trivedi and Robert Laurenson, issued a statement saying, "We are not going to stop until we are paid what we are worth, and if ministers don't accept that when we tell them in person, we will have to tell them from the picket line."
The strike will last from 06:59 GMT on April 11 till 06:59 GMT on April 15. The tiny Hospital Consultants and Specialists Association have made similar strike announcements. The last time junior doctors took a three-day strike was in March.
Strikes, according to a Department of Health and Social Care spokeswoman, would endanger patient safety.
Junior doctors are competent medical professionals, frequently with years of experience, who operate under the supervision of senior doctors and make up a sizable portion of the nation's medical community.
Steve Barclay, the minister of health, claimed that negotiations had broken down because unions wanted a 35% wage raise as a prerequisite. Unions said that the government had placed additional, intolerable preconditions on the negotiations.
Barclay posted on Twitter, "My door remains open to productive dialogue, as I have had with other health unions.