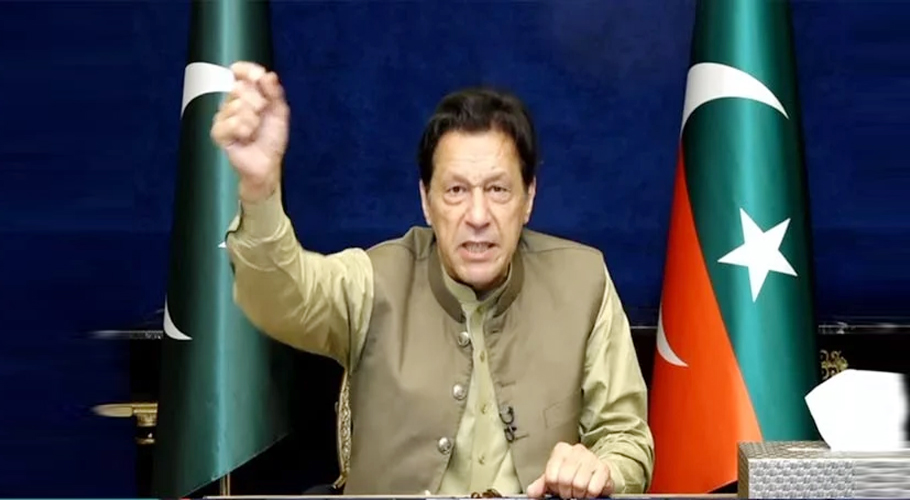 Canada Global (Web News) Imran Khan, the chairman of Pakistan Tehreek-e-Insaf (PTI), declared on Wednesday that the public assembly at Minar-e-Pakistan will serve as a referendum against the violence.
Speaking via video link, Mr. Khan discussed the PTI's impending gathering, stating that it would take place on Saturday at Minar-e-Pakistan.
The civilised country will attend the assembly.
I was charged with contempt of court today because I was unable to attend before the Islamabad High Court (IHC). I want to implore the Chief Justice to act decisively. No prime minister of the nation has ever seen such unfairness, according to Mr. Khan.
They attacked Zaman Park as if a terrorist lived there, he complained. Crackdowns are imposed on our employees. Never seen such a repression, not even under dictatorships.
Even throughout the administration of former President Pervez Musharraf, there was never such crackdown in the nation.
He asserted that Rawalpindi and Islamabad were the locations of the PTI employees' capture.
Mr. Khan made fun of his political rivals by asserting that "Nawaz Sharif and Asif Ali Zardari are international criminals". He continued, "Maybe they would conduct the operation today at any time, as they have a plan to conduct the operation in Zaman Park. There was a plot to kill me like Murtaza Bhutto. I strongly advise the personnel to maintain their composure.
Mr. Khan expressed his concerns about the "delay in polls" and added, "The rulers will try to knock the PTI out of the race of elections since they fear that by holding the elections, politics will come to an end.