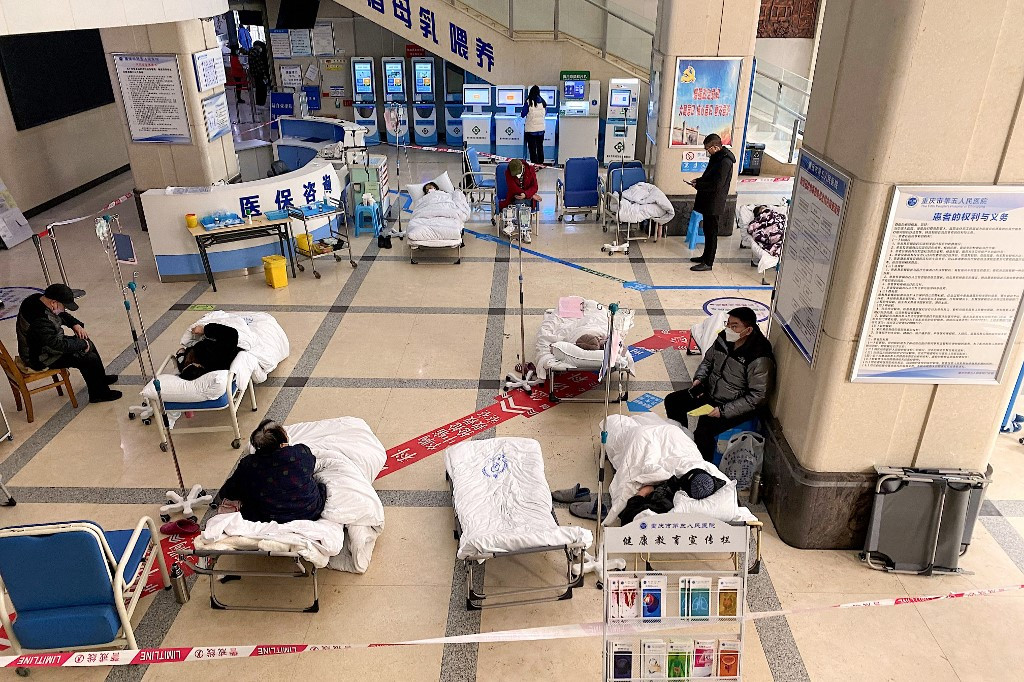 Canada Global (Web News) A staff member in full protective gear exclaimed, "Deceased, deceased," as she handed a death certificate to a nurse at their COVID-infested hospital in central China.
Even though China is dealing with a wave of infections that has disproportionately affected the elderly, the government has only officially recorded a small number of deaths from the coronavirus since changing the standards by which COVID deaths are registered.
About a dozen beds, mostly occupied by elderly people receiving IV drips, were blocked off in the spacious atrium. The tape was red and white.
About 40 patients, most of whom were old and middle-aged, were receiving IV drips in an adjoining room while lying on sofas and beds and coughing occasionally.
They all have COVID, a nurse claimed.
Three patients were connected to respirators and heart monitors in an adjacent intensive care unit.
An elderly man on a stretcher was wheeled in, coughing and struggling to breathe.
Around 50 people waited for triage at the emergency department, including COVID patients, with one person at the front of the line telling AFP they had waited more than an hour.
Another medium-sized hospital in downtown Chongqing's emergency room was also overcrowded, with around 30 elderly people attached to IV drips squeezed among beds and chairs.
Several were wearing respirators and had pulse oximeters strapped to their fingers.