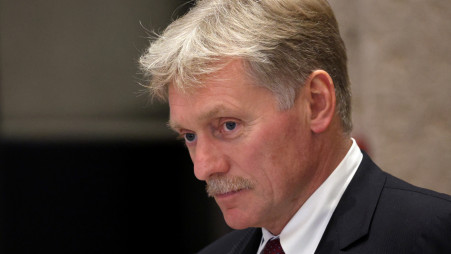 Canada Global (Web News) Kremlin denied targeting civilians with its attacks on Ukraine's energy infrastructure, it claimed Kyiv could "stop the misery" of its people by acceding to its demands for peace.
Millions of people have been left without light, water, or heat for hours or days at a time as a result of recurrent missile attacks on Ukraine's electrical infrastructure in recent weeks, just as the outside temperature drops below freezing.
However, Dmitry Peskov, a spokesman for the Kremlin, assured reporters that "particular attention is devoted to this" and that "there have been no strikes on'social' targets and there are none."
How could the suffering of the civilian people in Ukraine be reconciled with President Vladimir Putin's policies, Peskov was questioned. Putin has stated that Russia has no desire to wipe out Ukraine or its citizens.
Serhiy Marchenko, the finance minister of Ukraine, has stated that additional Western assistance is required to help the country pay for its rising reconstruction costs in the wake of this week's intensification of Russian missile attacks.
Ukraine's physical infrastructure needed $105 billion in repairs, according to a World Bank estimate from August, but Marchenko told Reuters the figure was climbing.
In comments sent through email, he said: "Unfortunately, this number grows every day and, in the worst situation, will climb dramatically.
The administration should be able to function with the present level of Western funding, which means "we'll have about $3 to 3.5 billion a month vs $5 billion this year," according to Marchenko.