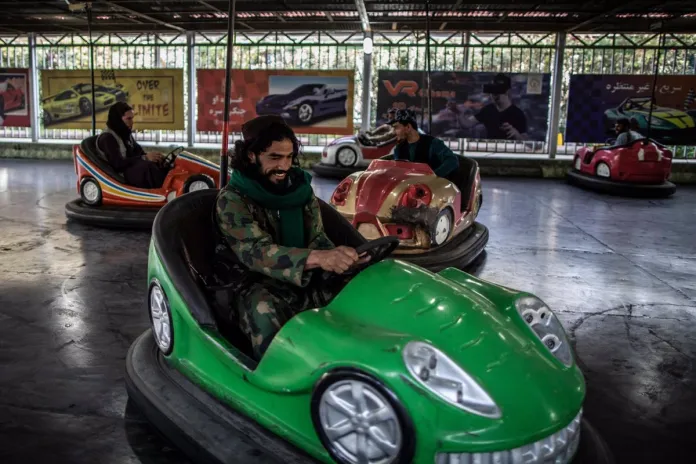 Canada Global (Web News)
After ordering access to be restricted based on gender only a few months ago, the Taliban now forbid Afghan women from visiting the city's parks and amusement centres.
This week's addition of the new rule further confines women to an already limited portion of society, which already forbids them from travelling alone and requires them to cover their heads with a hijab or burqa whenever they are outside the house.
In the majority of the nation, schools for teenage girls have been closed for more than a year.
"For the time being, the decision has been made because there was mixing (of men and women) and hijab was not observed."
Both women and park managers, who made significant financial investments in building the facilities, were shocked by the revelation.
As she watched her children play in a park from the window of an adjacent restaurant, one mother, who wished to only be identified as Wahida, observed,"There are no schools, no jobs… we should have somewhere to have fun."
She stated to AFP, "We're simply tired of staying at home all day. Our minds are exhausted."
After arriving at the park to spend the day with her sisters, Raihana, 21, who is studying Islamic law at the university, revealed her dissatisfaction at the table across from her.
We were overjoyed, she stated, adding that she was sick of staying in.
"Obviously, it is acceptable to go outside and visit parks in Islam. What does it mean to live here when there is no freedom in your own country?"