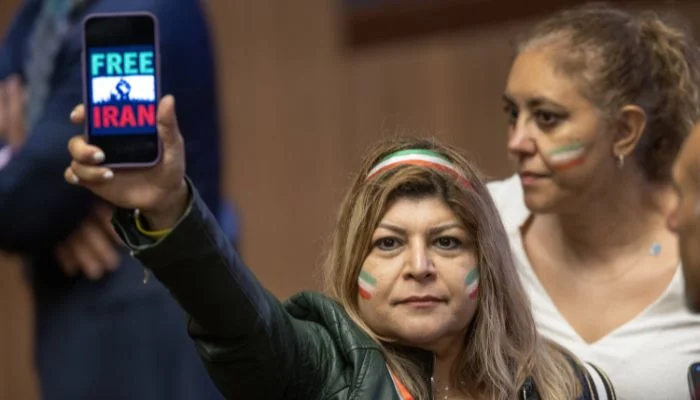 Canada Global (Web News) The judiciary announced that Iran has accused two female journalists of spreading disinformation against the government as it intensifies its crackdown on protests spurred by Mahsa Amini's death in detention.
The death of 22-year-old Amini on September 16 following her imprisonment for allegedly violating Iran's strict hijab dress regulations set off a protest movement that has shaken the religious government.
According to Massoud Setayeshi, a spokesman for the judiciary, Niloufar Hamedi and Elaheh Mohammadi, who have both already been held for more than a month, "have been remanded in custody for propaganda against the system and conspiring against national security."
On September 20, after visiting the hospital where Amini spent three days in a coma before she passed away, Hamedi, a 30-year-old journalist for the reformist Shargh weekly, was detained.
When Mohammadi, 35, a reporter for the Ham Mihan daily, visited Amini's hometown of Saqez in the Kurdistan province on September 29 to cover her funeral, she was detained.
Late last month, the reformist newspaper Sazandegi reported that more than 20 journalists continued to be detained for their coverage of Amini's death or the ensuing riots. It claimed that numerous others had received official summonses.
In a joint statement on October 30, more than 300 journalists criticised the incarceration of their colleagues and the deprivation of their rights, including the right to counsel.
The protests in response to Amini's death have resulted in dozens of fatalities, the majority of whom were protesters. There have been many more arrests.
According to Setayeshi, "the judiciary will act on the basis of people's demands that the court deal forcefully with the few persons who have caused disturbance and committed crimes, of course with complete regard for Muslim law and legal standards."
According to the judiciary, more than 2,000 people have been charged since the protests began, with half of them being in Tehran.