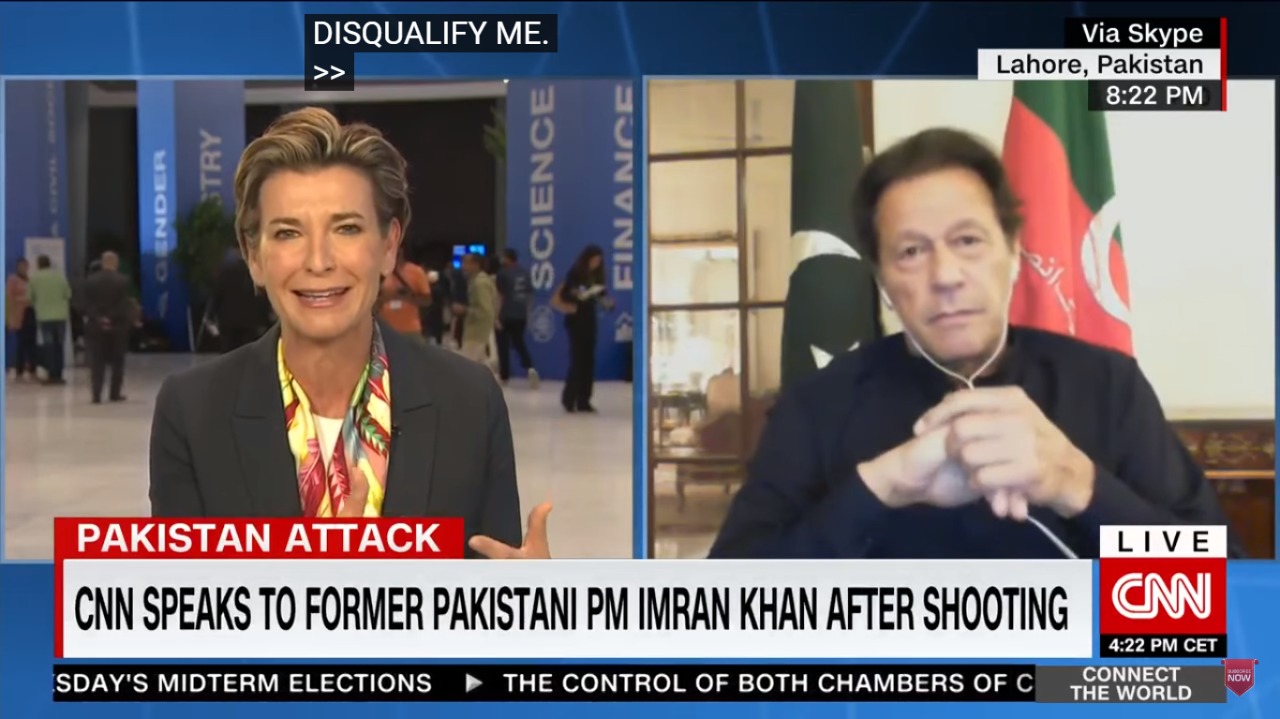 Canada Global Tv (Web News) Former prime minister and head of Pakistan Tehreek-e-Insaaf Imran Khan has said that he does not need to accuse people to gain more popularity.
In an exclusive interview given to a foreign TV, the PTI chief, while answering a question regarding the three named accused, said that there was a plot to kill them months ago using religious extremism. He added that he had already told the people the reason for this in one of his addresses.
Imran asked why the matter is being covered up after this attack, why there is no independent investigation, three people including Prime Minister Shahbaz Sharif, Interior Minister Rana Sanaullah are involved in the attack.
The PTI chairman further said that he has also appealed to Chief Justice Bandyal to form a commission of inquiry, adding that if they are wrong, then the commission should prove them wrong. "I am absolutely sure that I was attacked with a plan," he added.
He said that I have received reports from the agencies that there is a conspiracy
When asked if blaming the current government for the attack would help Imran Khan come back to power, he replied, "I don't need to blame this government to come back to power."