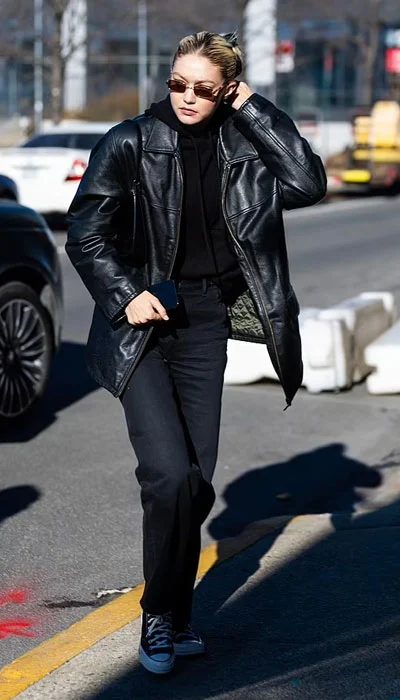 Canada Global (Web News) After a low-key dinner meeting with her fiancé Leonardo DiCaprio, Gigi Hadid went out in Brooklyn looking effortlessly stylish.
The supermodel looked chic in a black sweater, matching trousers, and a smart jacket, with her blonde hair pulled back into an updo.
The model chose comfy Converse sneakers and brown sunglasses instead of bling for her stroll.
She displayed her unadorned natural beauty while toting a black purse over her right shoulder and used her phone while doing so.
Hadid made her appearance after she and The Wolf of Wall Street actor were seen exiting a restaurant in New York City while attempting to hide their identities from the cameras.
She was photographed trying to conceal her face with her blue scarf from the cameras while donning flared pants and a black leather jacket.
When they were photographed cuddling at a fashion week party in New York City a few days after the actor broke up with Camila Morrone,