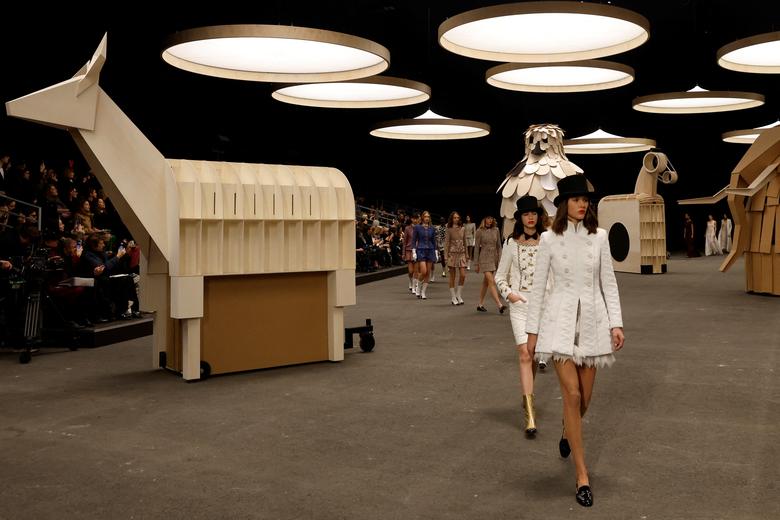 Canada Global (Web News) Chanel's spring haute couture show, the French fashion house's creative director Virginie Viard took a daring turn, sending models out in the form of massive, cartoonish animals made of cardboard and wood.
They emerged one at a time, circling the giant statues like ringmasters in bouncy cheerleading miniskirts, floral jumpsuits, and gleaming tweed jackets.
First appearance set the tone: an ivory double-breasted coat with a miniskirt with fluffy fringe poking out from beneath it before bursting out.
The model's long, bare legs were accented by flat slingback shoes, and she wore a black top hat with a slightly sloping brim on her head.
Larger skirts, Viard usually offered trim silhouettes with just the right amount of flounce, or she limited the colour palette when it came to embellished styles, like a full-length ivory coat covered in ruffled pleats.
For the grand finale, an elephant-shaped structure rolled in, and the bride emerged wearing a light ivory tulle bustier dress that sat just above the knee and gold boots that rose above her ankles.
As the audience applauded, Viard drew the set designer, artist Xavier Veilhan, from the risers for her bow.